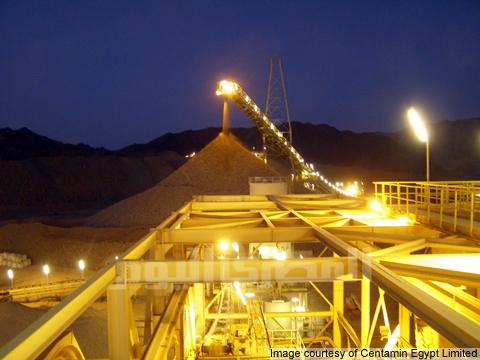 Operation would be resumed fully on Tuesday in the Sukari Gold Mine after a nine-day hiatus, during which the workers were on strike to demand the return of their colleagues who were dismissed as well as the disbursement of their bonuses.
A statement by the Ministry of Manpower on Monday said the 34 dismissed workers would be referred to investigation, with their wages paid in full. The statement also said both parties agreed to resolve the problem in an amicable and constructive way.
Minister of Petroleum Abdullah Ghorab said that the decision to resume work came as a part of the agreement reached by representatives of the workers and the Pharaoh Gold Mine Company, a subsidiary of the Australian company Centamin that operates the mine. The meeting was attended by officials from the ministries of Manpower and Petroleum.
Ghorab told Al-Masry Al-Youm that the agreement stipulates that the dismissed workers return to work while they are being investigated.
The Sukari administration had asked the Ministry of Manpower to initiate a process of collective negotiations to reach a solution to the dispute between the company and its employees about the method of calculating financial incentives.
Edited translation from Al-Masry Al-Youm