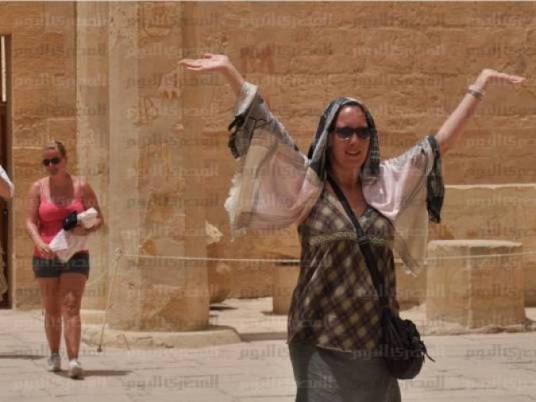 Director General of Fayoum Antiquities Ahmed Abdel Aal said that Fayoum will witness next Saturday the astronomical phenomenon of the sunlight's alignment on the holy area of the temple of Qasr Qarun in the governorate.
The event will occur from 6:45am to 7am, Abdel Aal pointed out.
Abdel Aal said the phenomenon occurs on December 21 each year on the winter solstice, which marks the beginning of the winter season in the northern hemisphere.
"
The event proves the genius of ancient Egyptians in astronomy," Abdel Aal added.
Abdel Aal said there would be a celebration in which many foreign and Egyptian officials and figures would attend, including the Minister of State for Antiquities Mohamed Ibrahim, Tourism Minister Hisham Zaazou and a number of ambassadors from Western countries, in an attempt to promote tourism.
Abdel Aal explained that the temple is one of the largest temples in Fayoum which includes basements and rooms in which many legends are recounted.
The temple contains 365 rooms, equal to the number of days of the year, he said.
Qasr Aqrun temple is a temple dedicated to worship the god Sobek-Ra, the symbol of which is a crocodile. Sobek-Ra was worshiped by ancient Egyptians in Fayoum beside the Greek god of wine, Deonceas, the symbol of which were grapes.
It is worth mentioning that Fayoum is well-known for the production of grapes.
The temple was built in the Ptolemaic era and continued to be used until the Roman era. Its importance increased in the third century BC, as it became a station for caravans heading to Bahariya Oasis.
Edited translation from MENA