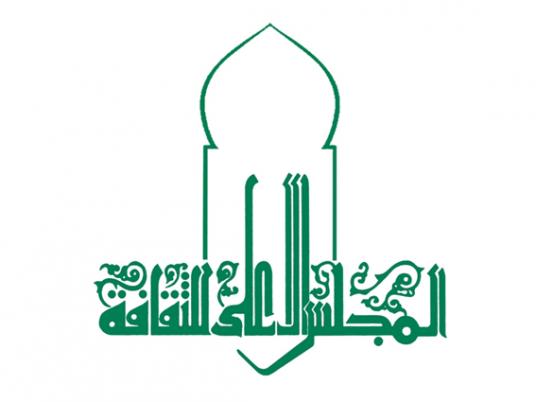 The Supreme Council of Culture convened on Saturday to vote on winners of the annual State Cultural Awards.
This year, poet Hassan Teleb, who is also a philosophy professor at Helwan University's Faculty of Arts, received the State Distinction Award in literature. In August 2011, Teleb released a collection of 33 poems about the first 18 days of the Egyptian revolution, titled "The Bible of the Revolution and its Quran." Accomplished novelist and journalist Hala al-Badri came in second place.
The State Distinction Award in Fine Arts was bestowed upon visual artist Samir Mohamed al-Guindi and screenwriter Mohamed Aboul Ela al-Salamouny. Sculptor Tarek al-Koumy received the State Incentive Award for his innovative approach in dealing with the human figure in his works. The State Incentive Award in music was awarded to composer Mohamed Saad Basha Reyad, whereas similar awards in the fields of architecture, graphic design, public murals were withheld this year due to the poor quality of submissions.
Mohamed Hosny Tawfik was awarded for his colloquial poetry collection "When the Dream Begins to Crawl," while Mohamed Mansour received an award in lyric poetry for his "Traveling in the Black" collection.
In the short story writing category, renowned writer Hedra Girgis received an award for the "Looking Exactly Like the Picture" collection.
The State Incentive Award for novels was given to Ahmad Abdul Latif for "Key Maker." Abdul Latif is known to be translator who translated many novels including the works of Portuguese novelists Jose Saramago and the Columbian Gabriel Garcia Marquez.
The prize for children illustration books was given to Sahar Abdallah Youssef for her book "My Heart is as Small as a Baby."
The council also announced the state awards given in the fields of political, economic and legal sciences. Political science professor at King Saud University, Abdel Salam Ali Noweir Mansour, received an award for his book "Social and Political Movements, A Theoretical Study." And, Judge Mohamed Abdul Maguid Ismail, vice president of the Administrative Court, was awarded the prize for the public law section for his book, "Theory and Practice."
The award in neuropsychology was given to Ahmed Mohamed Hamed, for his the book, "Left Face Matching Bias: Right Hemisphere Dominance or Scanning Habits?" while the award dedicated to ancient history was given to Gamal Ali Mashaal, for his book, "The Encyclopedia of Egyptian Cities, Part 1." "Research and Studies in Arabic Papyri," by Saeed Meghawry Mohamed, the dean of the Tourism School at Helwan prize.
The political philosophy award went to Nagah Mohsen Madbouli, for his book "The Idea of Progress According to Fouad Zakaria." And Hisham Abdel Maqsoud, an assistant professor of journalism at Cairo University was awarded the media and journalism prize for his book, "Political and Social Expressions on the Internet."
This article is an edited translation from Al-Masry Al-Youm.