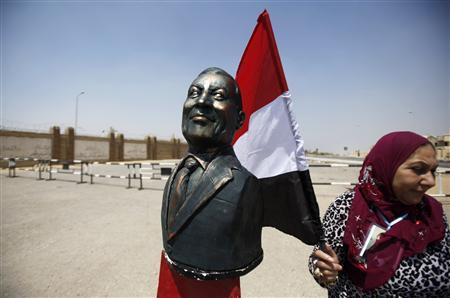 Egypt's Supreme Administrative Court on Saturday cleared former President Hosni Mubarak, his Prime Minister Ahmed Nazif and his Interior Minister Habib al-Adly from charges of damaging the national economy during a communications blackout that struck the country during the 2011 uprising that led to the toppling of Mubarak's 30-year rule.
The court annulled a previous ruling issued by Egypt's Administrative Court in 2011 ordering Mubarak, Nazif and Adly to pay LE540 million in compensation for the damage caused to the national economy when they ordered the suspension of internet and mobile phone services during the 18-day revolt.
According to the 2011 court ruling, Mubarak would have been obliged to pay LE200 million, Adly LE300 million, and Nazif LE40 million.
The court said it relied on a previous ruling by the Criminal Court against Adli that stated that the decision to cut communications was correct and that there was no deviation in the use of the power wielded by the country's leadership. It further said that cutting communications was in the "public interest" and in the "interest of state security."
The Supreme Administrative Court said that it relied for its ruling on witness testimonies at the time of the blackout who confirmed before the criminal court that Egypt was going through difficult circumstances and there were "hidden hands" trying to "sabotage the country," in addition to elements from Israel and the United Stated trying to "destabilize and fragment the homeland and cause sedition."
Officers from Egypt's National Security Agency also testified, saying that the decision to cut communications was in the interest of the country and was required by the security situation at the time.
The court found that the decision was not illegal, and there was no mistake in it, so there should be no compensation handed to the state from the accused.
The communications shutdown during the uprising is outside government circles widely seen as having been an attempt by the country's leadership to quarantine dissent against the ruling regime, with some likening the move to North Korea-style repression tactics.
Edited translation from Al-Masry Al-Youm