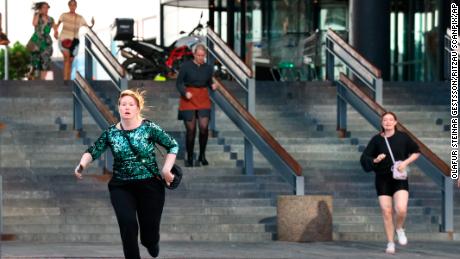 (CNN)A man arrested on suspicion of killing three people and wounding several others during a shooting at a shopping mall in Copenhagen was known to psychiatric professionals, Danish police said Monday.
The shooting unfolded on Sunday at multiple locations inside Field's, a shopping center in 
the Danish capital
. Social media footage showed people running through the mall and heavily armed law enforcement officers on the scene.
At a press conference on Monday morning, Copenhagen's Head of Police Soren Thomassen said a 17-year-old Danish woman, a 17-year-old Danish man and a 47-year-old Russian national had been killed in the gunfire.
Two other Danes and two Swedish nationals had received gunshot wounds and were in hospital in critical but stable conditions, while several others sustained minor injuries while leaving the mall, Thomassen said.
A 22-year-old Danish man was arrested in connection with the shooting and is currently the only suspect.
"There is no indication the suspect was acting with others but there is still a massive investigation ongoing to make sure this is the case," Thomassen said.
Earlier, the police had said they detained the suspect 13 minutes after receiving the first emergency call, and that he was "carrying a rifle and ammunition" at the time of his arrest.