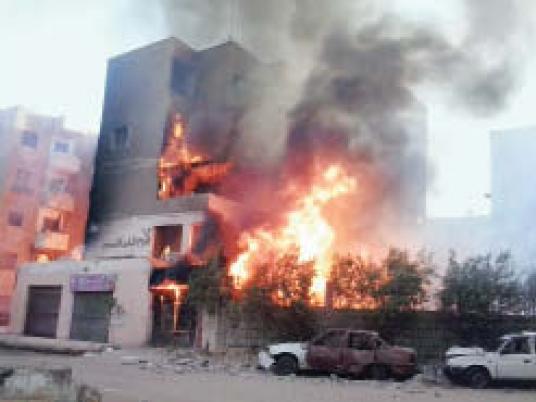 Twelve terrorism suspects arrested in Cairo's Nasr City last week have denied the charges filed against them, while a lawyer representing two of them said they were subjected to torture during interrogation, judicial sources told Al-Masry Al-Youm.
The group is facing charges of planning terrorist attacks in Cairo and other provinces and attempting to overthrow the ruling regime. Their detention has been renewed for 45 days.
The suspects told interrogators from the Supreme State Security Prosecution that the money confiscated from their residences upon their arrest was not meant for terrorist acts, and argued that authorities have no evidence that the funds were from illicit sources. They also denied knowledge of the weapons seized during security raids.
The suspects include Tarek Abul Azm and Ramy Mohamed, both dismissed army officers, as well as Tarek Heleil, Bassam Ali, Haitham Ali, Mohamed Saeed, Gharby Abdel Fattah, Ahmed Youssef, Anbil Abdel Moneim, and Saeed Mohamed.
A lawyer representing Abul Azm and Ali said his clients had been beaten during interrogations, arguing that the whole case had been fabricated in a bid by security authorities to play President Mohamed Morsy off against Islamists.
Edited translation from Al-Masry Al-Youm