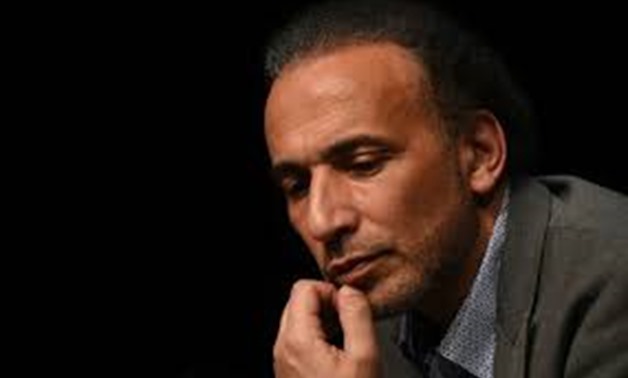 Swiss prosecution have opened a criminal investigation into more rape charges against Tariq Ramadan, grandson of Muslim Brotherhood founder Hassan al-Banna, according to French newspaper Le Monde.
The General prosecutor spokesman said the decision was made after a woman, kept anonymous for her safety, came forward accusing Ramadan of raping her on October 28, 2017.
The victim claimed that Ramadan raped her after he lured her into his hotel, under the false pretense that he was inviting her to a cafe. She added that as soon as she entered the room, Ramadan locked her in and forced her into sexual intercourse.
The plaintiff's lawyer, Romain Gordon, announced that investigators will be heading to France during the next few days to "hear Ramadan's point of view." He stated that the Prosecution and Geneva's police worked quickly, adding that the decision to open an investigation "demonstrates the seriousness of our client's accusations.", in an email to the AFP.
The Swiss prosecution's decision comes after three women in France pressed rape charges against Ramadan. This is concurrent with the proceedings of the French trial, as Ramadan prepares to face his second victim on Tuesday while his defense is prepares a new plea for temporary release from jail until charges are proven.
Back in February, Ramadan was apprehended and taken into custody for questioning by French police, after several women accused the Oxford University professor of sexual assault and rape, as reported by the AFP.
When brought to the police station for questioning, Ramadan denied the rape allegations and claimed he was being targeted by a "campaign of slander" launched against him, "clearly orchestrated by my longtime adversaries."
The first accusation against Ramadan was made by French author Henda Ayari, who claimed Ramadan raped her in 2012.
Ayari alleges that Ramadan threatened her by saying: "Either you wear a veil or you get raped," she told The National. Ayari said she was encouraged to file the lawsuit by the #MeToo movement.
However, Ramadan responded by filing a counter-suit against Ayari, accusing her of slander.
Another complaint was filed by an unnamed disabled woman who accused Ramadan of raping her in Lyon, France, in 2009, according to The Tribune.
Four other Swiss women also came out in November 2017 with allegations that Ramadan made sexual advances toward them when they were his students in Geneva, allegedly taking place in the 1980s and 1990s.
Ramadan is a prominent Islamic scholar who worked with the UK Foreign Office's advisory group on Freedom of Religion or Belief, chaired by the Baroness Warsi.
The past two years have seen a wave of empowerment for women and sexual survivors, with many coming forward and speaking out against sexual harassment, assault, and rape, across various industries.
The #MeToo movement was sparked by accusations against the prominent Hollywood mogul Harvey Weinstein, followed by accusations against comedian Louis CK and actors Kevin Spacey and Casey Affleck.