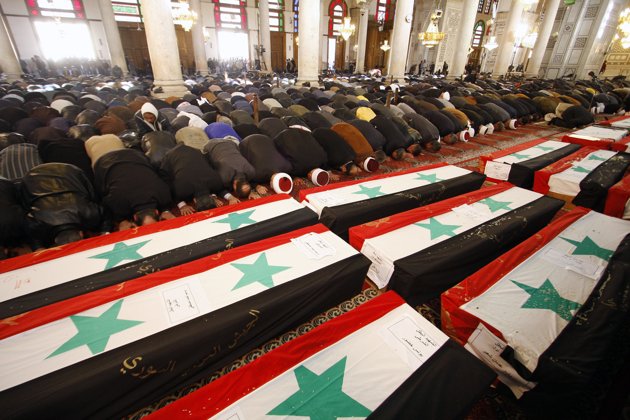 France said on Thursday that a three-day nationwide ceasefire announced by the Syrian army was not good enough and it was unrealistic to expect a revival of peace talks without a long-term truce.
Syria's military declared the three-day "regime of calm" — a term it uses to denote a temporary truce — on Wednesday to cover the Eid al-Fitr holiday celebrated by Muslims at the end of the fasting month of Ramadan. But some fighting has continued.
Taking note of the truce announcement, a French Foreign Ministry spokesman said it fell far short of "commitments made in Vienna for a lasting comprehensive ceasefire.
"We will judge the announcement of a 'regime of peace' in terms of concrete results on the ground," the spokesman said. "Without a full and lasting truce, and without full and continuous humanitarian access to all people in need in Syria, it is unrealistic to expect a resumption of negotiations."
The truce was the first to be declared across Syria since one brokered by foreign powers in February to facilitate talks to end the five-year-old civil war. That truce largely collapsed and the escalating violence torpedoed the talks.
Rebels said that Syrian government forces on Thursday advanced to within firing range of the sole road into rebel-held areas of Aleppo, edging closer towards their objective of encircling opposition strongholds in the city.
France, which backs moderate Syrian rebels and has led air strikes against Islamist militants in Syria, severed diplomatic relations with Damascus in 2012 to protest against what it called the repressive policies of President Bashar al-Assad.