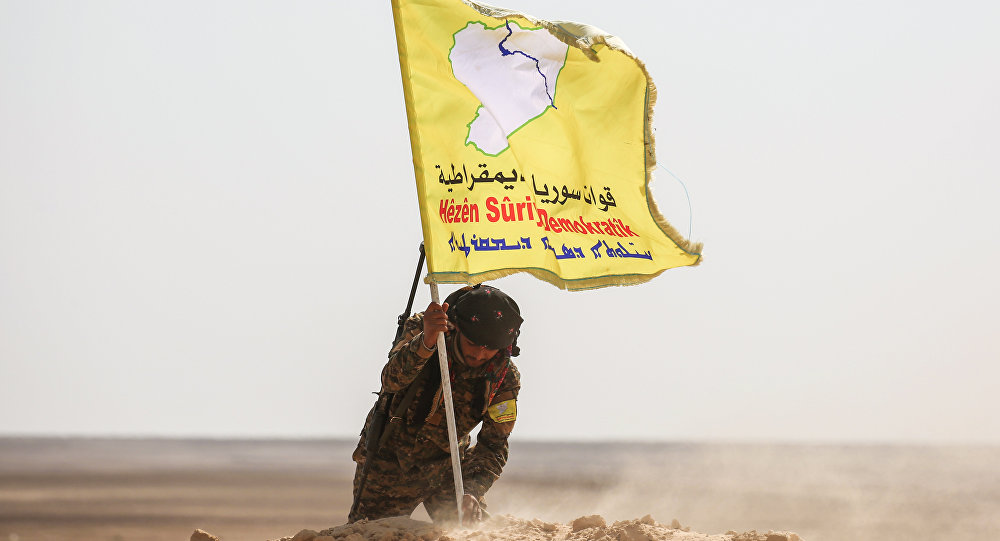 Syrian President Bashar al-Assad has warned US-backed Kurdish forces he would not hesitate to use force to retake the third of the country they control.
"The only problem left in Syria is the SDF," Assad told Russia Today in an interview aired Thursday, referring to the Kurdish-led Syrian Democratic Forces which has spearheaded battles against Islamic State group jihadists.
"We're going to deal with it by two options," he said.
"The first one: we started now opening doors for negotiations. Because the majority of them are Syrians, supposedly they like their country, they don't like to be puppets to any foreigners," Assad said.
"We have one option, to live with each other as Syrians. If not, we're going to resort… to liberating those areas by force," he said.
"It's our land, it's our right and it's our duty to liberate it, and the Americans should leave. Somehow they're going to leave," he said.
Both the SDF and Russian-backed Syrian government troops are engaged in separate operations against IS jihadists in eastern Syria, creating a highly volatile situation where de-confliction mechanisms have already been tested several times.
Assad also said that a confrontation between Russia and US forces over Syria was narrowly avoided.
"We were close to have direct conflict between the Russian forces and the American forces," he said.
"Fortunately, it has been avoided, not by the wisdom of the American leadership, but by the wisdom of the Russian leadership."
A US-led wave of Western missile strikes on Syrian government targets across the country last month raised fears of a Russian response and full-blown internationalisation of the seven-year-old conflict.
More strikes by US ally Israel have further raised fears that the devastating war, which has left more than 350,000 people dead, could yet escalate.