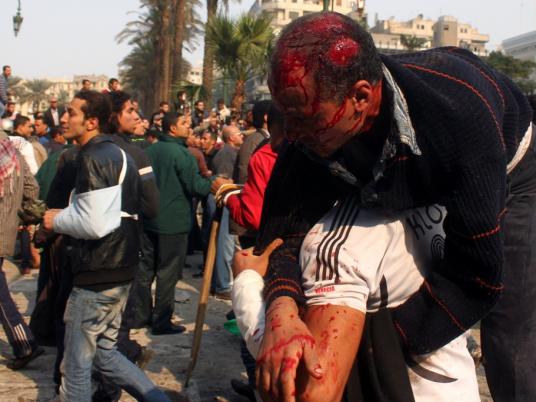 Tahrir Square was calm Tuesday night for the first time since Friday, with no clashes between protesters and security forces in the area around the square.
The violence had continued after military police attempted to disperse a sit-in at the cabinet building. At least 12 people died in the violence.
Several parliamentary election candidates who recently won their seats decided to protest in Tahrir and mediate between the two sides. The candidates included Amr Hamzawy and Mostafa al-Naggar.
On Tuesday, the Supreme Council of the Armed Forces (SCAF) agreed to call for a halt to its violent crackdown on pro-democracy protesters, in line with recommendations submitted to it by the military junta's recently created advisory council.
The Egyptian media have broadcast images of army troops dispersing demonstrators during clashes in front of the cabinet building. One video showed soldiers tearing off a woman's clothes.
The SCAF issued a statement Tuesday, denouncing the abuses. The military council said it hopes to protect the dignity of all Egyptians and to implement the rule of law.
Translated from Al-Masry Al-Youm