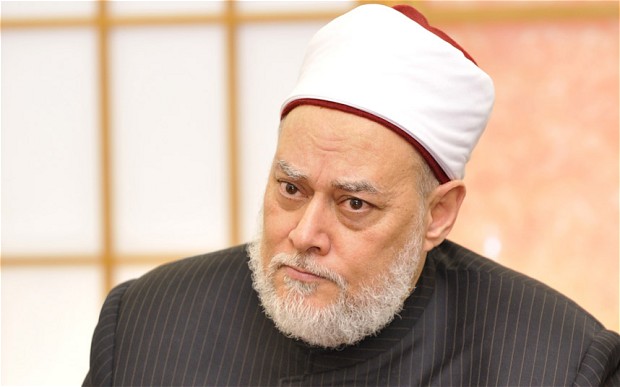 Taking off the headscarf (hijab) by women is not a "major sin" in Islam, according to Muslim scholars, and there is no dispute about whether it's a "major sin", Ali Gomaa, the former Grand Mufti of Egypt, said.
People who are not knowledgeable enough on the matter or non-scholars are the ones who believe it's a major sin, Gomaa added, during an interview with the "Min Masr" (From Egypt) program, broadcast on CBC channel.
Gomaa refused to consider taking off the veil as a major sin, stressing that taking off the veil is a sin for which the woman will be held accountable, but it cannot be equaled to the sin of neglecting prayer, which is a major sin in Islam, Gomaa clarified.
"Certainly, it is not correct to make judgments and to confuse major and minor sins, as there is a difference in the degrees of sins," Gomaa said about judging women who abandon veil.
Edited translation from Al-Masry Al-Youm