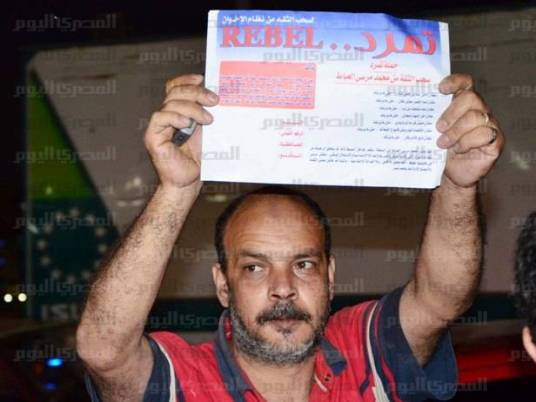 Bouthaina Kamel, founding member of the Constitution Party, has announced the opening of the new Tamarod campaign headquarters on Ramses Street in downtown Cairo.
The opposition campaign, which means rebellion in Arabic, has announced its intention to open branches in public spaces across Egypt in order to collect more signatures for the group's anti-government petition effort.
Tamarod has joined other opposition groups in calling for protests on June 30 demanding the overthrow of the Muslim Brotherhood-led government and early presidential elections.
The National Salvation Front's female secretariat has meanwhile announced it will hand over thousands of petition forms distributed across governorates in Upper Egypt and the Nile Delta to Tamarod.
The Front, led by Mohamed ElBaradei, has mobilised to also stage demonstrations on June 30.
Edited translation from MENA