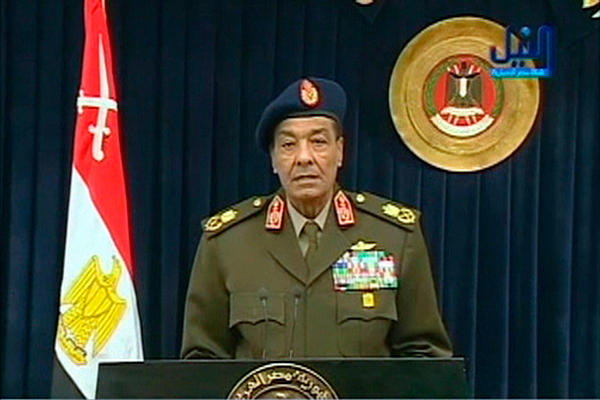 Mahmoud Atteya, coordinator of the Egypt Above All campaign, said Monday the campaign managed to collect 70,000 signatures from 14 different governorates nominating Field Marshal Hussein Tantawi, the head of the Supreme Council of the Armed Forces, to run in the presidential election.
"We asked to meet the field marshal and show him the signatures before we intensify our campaign," Atteya told Al-Masry Al-Youm. "We need a military figure to lead the country. In case he declines our request, we will ask him to recommend another military personality," he said.
Atteya said that the campaign attracted a large number of supporters in Daqahlia, Monufiya, Gharbiya, Minya, Fayoum, Beni Suef, Qena and Sohag. The campaign also opened offices at some governorates, Atteya said.
The group Egypt Above All launched a campaign in late October supporting Tantawi for president, and posters of the field marshal appeared in Cairo and Alexandria.
The campaign sparked discontent among activists who worry that the military has political ambitions beyond the transitional period.
Since the fall of the monarchy in 1952, Egypt's presidency has been occupied by military figures, starting with Mohamed Naguib, who was followed by Gamal Abdel Nasser, Anwar al-Sadat and finally Hosni Mubarak.
The history of rule by military figures has created doubt regarding the SCAF's seriousness about handing power to civilians. Adding to this doubt is the SCAF's failure to hand over power to civilians after six-month transitional period, which it promised in February 2011.