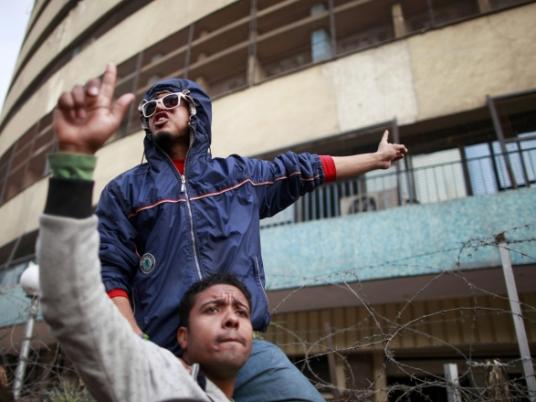 As the first anniversary of the Maspero violence approaches, activists and political groups are demanding that former SCAF members be put on trial, criticizing what they call "the safe exit of the Supreme Council of the Armed Forces" from responsibility for the events.
On 9 October 2011, at least 27 people were killed when military and security forces violently dispersed a peaceful, Coptic-led march outside the state television building.
In a statement released on Thursday, the Maspero Youth Union demanded that SCAF members be held legally responsible for the murder of the protesters, given that they ruled Egypt during the interim period after the 25 January revolution.
The statement was signed by 30 different parties and movements, including the Union of Revolutionary Youth, the Popular Current Party, the Free Front for Peaceful Change, the Egyptian Social Democratic Party, the April 6 Youth Movement and the Revolutionary Socialists.
Signatories to the statement demanded that President Mohamed Morsy withdraw the honors he granted to some members of the military council, including former SCAF head Hussein Tantawi.
They also called for the abolition of the Military Justice Code that allows former military members to be tried in corruption cases before a military as opposed to civilian court, and demanded the passing of a revolutionary justice act.
Edited translation from Al-Masry Al-Youm