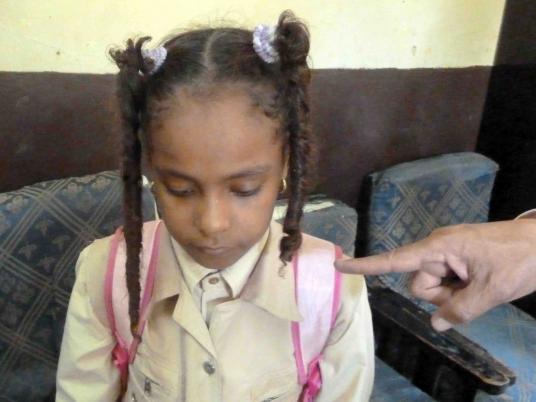 Egypt's Administrative Prosecution suspended a teacher in Minya governorate from educational work in any institution following accusations of verbally and physically abusing students.
Spokesperson for the Administrative Prosecution Mohamed Samir said the decision came after several complaints were filed against the teacher for abusing first preparatory stage students, at a school in the Malawy neighborhood where he taught at.
One complaint from the father of a female student claimed the teacher kicked his daughter in the classroom in front of her classmates, who he then requested slap her in front of him.
Further investigations reveal the offending teacher's abuse was prominent during the 2017-2018 academic year, with incidents such as a male student being kicked, a female student slapped, and another female student hit against the blackboard.
The teacher was also reported to have followed female students into the toilet.
After hearing testimonies from the dean and school secretary, leading to the final decision on suspending the teacher for abuse and misconduct. (opens in a new window)
Hend El-Behary
September 10, 2018