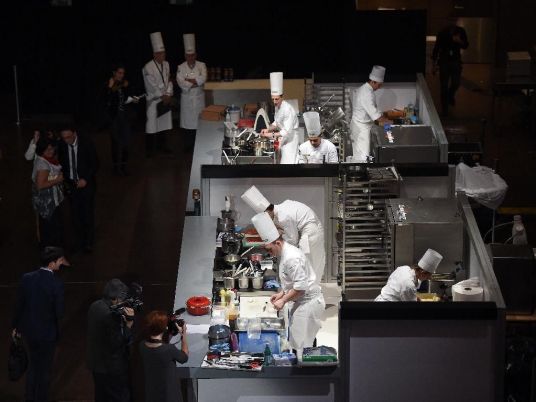 Japan has been crowned the continental champion of a cooking competition that could be described as the real-life "Iron Chef".
At the Bocuse d'Or Asia-Pacific held in Singapore this week, team Japan led the scoreboard, securing their position as the continental leader headed into the Bocuse d'Or finals in Lyon next year.
The Bocuse d'Or could be described as the real-life Iron Chef, where teams are put in a pressure cooker to prepare the ultimate meal of their lives. It might also be described as the Olympics of the culinary world, where a country's culinary pride is at stake.
Over two days, chefs from nine countries in Asia-Pacific sweat it out in the Singaporean kitchen stadium vying for the chance to compete at the grand finale in 2017.
Leading the Japanese team was chef Kotaro Hasegawa of Hiramatsu restaurant in Tokyo.
Along with Japan, the top four qualifying countries include Singapore, Australia, China and South Korea.
Teams were tasked with preparing a fish and meat dish within 5 hours and 35 minutes and were judged on their work techniques, respect for products, taste, and optimization of ingredient use.
The next continental competition takes place in Budapest next month, where 20 teams from across Europe will fight for one of 11 qualifying places.