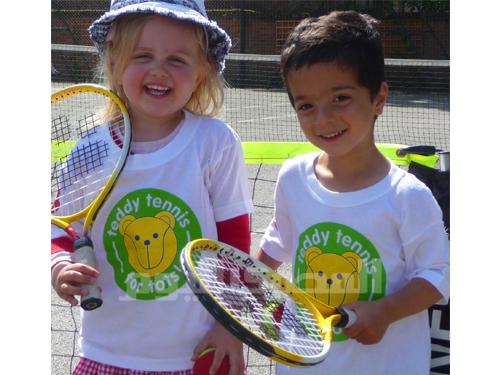 Getting the attention of little kids for a considerable amount of time is not an easy mission, especially when it comes to exercise.
Aimed at injecting fun into professional, educational, and challenging tennis experience, Teddy Tennis was born.

Teddy Tennis provides a chance for children to engage in a unique sporting activity that integrates music, stories, and illustrations revolving around teddy bear characters.
Before starting an activity, kids are shown a picture of the tennis skill they are about to learn or a game they are about to play. The trainer then plays the songs that will accompany the game so that the children can become familiar with the music and the rhythm. Utilizing the visual and the auditory senses stimulates children and enhances their ability to master the movements being taught.
Teddy Tennis focuses on ball skills, racket skills, and movement skills, employing stories, songs and pictures of Teddy Bear characters to engage the children in learning the game. For example, the character Amanda Panda teaches children the backhanded swing, and her character is integrated into songs and stories to construct an adventure that appeals to children and helps them learn.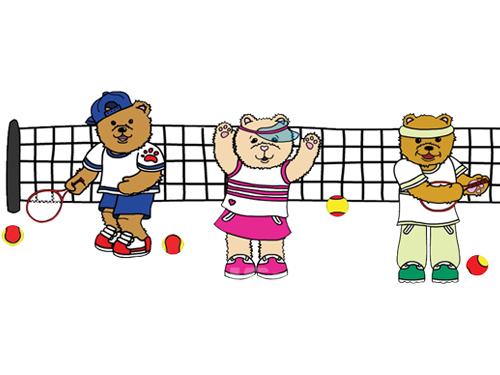 The teddy bear characters pique childrens' interest in the sport and accelerate the learning process. As a result, it doesn't take many sessions to before children can hit both forehands and backhands; it is quite a sight to see a three-year-old hitting solid shots over the net. 


Teddy Tennis is a worldwide franchise. It started in the UK but has spread to countries including the US, Australia, Spain, the Netherlands, Slovenia, Mauritius and the Maldives as well as Egypt.


The program contains six levels, enabling all children from two and a half years to six years to participate. Each level runs for 10 sessions.
Teddy Tennis is designed so that even children who are not naturally athletic will be engaged and successful.

 Reem al-Garhy, a mother of two and a half year-old boy, thinks that Teddy Tennis does not merely promote her child's fitness, but also works on developing important aspects of his character.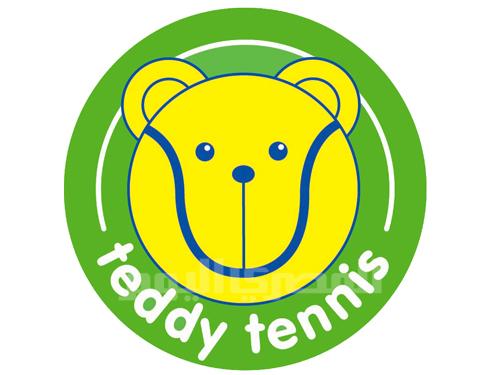 "In each session, kids are taught to work toward a specific goal and awarded small prizes at the end. This motivates my son to interact with others, meet challenges and learn that even his small achievements are appreciated," Garhy says.
Lita Norman, whose daughter participated in the Teddy Tennis program four months ago, believes that her little girl mastering tennis movements at the age of four is quite an achievement.
However, she adds that Teddy Tennis tackles common behavioral problems.
"At young age, it is usually difficult to make children listen to their parents' instructions. But, from what I can see, the program knows how to deal with little ones by exercising discipline and teaching them to follow rules while keeping them entertained with fun, beneficial activities at the same time," Norman explains.
The UK is in the process of creating a program for older children in order to continue developing tennis skills in those who show interest in pursuing the sport.
Like all short-tennis set-ups, Teddy Tennis doesn't necessarily require a tennis court. It uses miniature nets that can be set-up indoors, on a playground or anywhere.
A special Teddy Tennis app was recently launched globally on iPads and iPhones so that the program can be utilized in classrooms and on tennis courts.
Christopher Larter, a British national who brought the franchise to Egypt last October, says his friends criticized him for starting a business in the country during the current state of unrest. However, he believed that while "the country may come to a standstill, children still need to be active in a safe and fun environment."
Luckily, the avid tennis player's high hopes were met with great enthusiasm. "I started Teddy Tennis in Egypt with just 9 children and five months later the number is nearly up to 90. I've already had a very nice response from the Egyptian Tennis Federation and some big tennis names in Egypt in support of Teddy Tennis," he said.
Larter has a solid vision Teddy Tennis that prioritizes professional coaching.
"There is a greater demand for Teddy Tennis than I can handle. Consequently, my first objective at the moment is to train more coaches, which is not easy as I am looking for candidates who are great with children and have the ability to get down to the level of a young child's imagination, and are able to play tennis," he explained.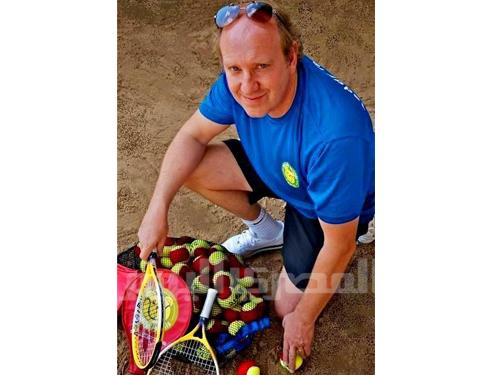 Larter told Egypt Independent that he is planning to take Teddy Tennis to the next level in the near future.
"Some schools in the UK have incorporated Teddy Tennis into the classroom, and I am already in talks with a couple of schools in Cairo to do this," Larter says, adding that he intends to spread out and start Teddy Tennis in Alexandria this year.
Teddy Tennis is currently offered at the Community Services Association in Maadi on Fridays. There are also classes on Mondays and Thursdays at Urban Toddlers, near the Marriott Hotel in Zamalek.