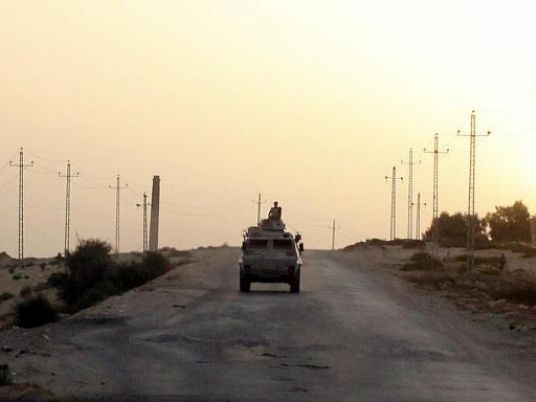 Two improvised explosive devices ( IED) exploded next to two army vehicles during a crackdown in central Sinai, resulting in the death of 3 officers and 7 soldiers, according to a statement by the military spokesperson Colonel Tamer al-Refaei.
A statement on the official armed forces Facebook page said that 15 extremists were killed and 7 others were injured in a crackdown on dangerous terrorist strongholds in central Sinai.
The armed forces destroyed two explosive stores during the crackdowns in central Sinai, seizing extensive explosive materials; medical equipment used by extremists; surveillance devices; two four-wheel-drive vehicles containing hand grenades, laptops, mobile phones, and solar panels; according to the statement.