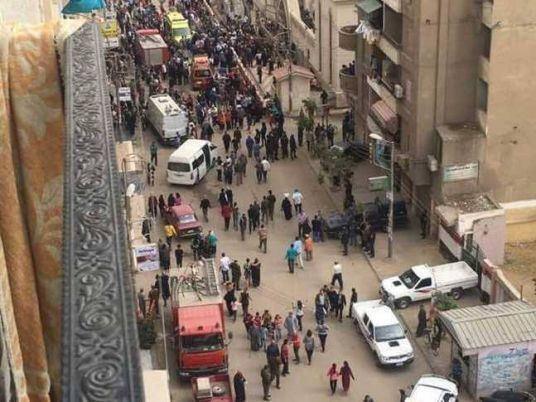 The blast that occurred on Sunday at Mar Girguis church in Tanta was not the first attempted terrorist attack, as a similar planned attack failed 12 days ago.
Security services defused a bomb in the same church on March 29 after reports indicated that there was a bomb inside the church, located on Ali Mubarak street. The two-way street was blocked until explosive experts were able to defuse the bomb; there were no casualties.
Sources from the church said on Sunday that another bomb was found next to the church a few days ago. Experts were able to defuse the bomb after it was noticed on surveillance cameras.
Tighter security measures are being carried out in the wake of the blast at the meantime. President Abdel Fattah al-Sisi ordered for the injured to be treated at armed forces hospitals.
A massive explosion took place on Sunday morning killing 21 Coptic Christians and wounding 59 worshippers
Edited translation from Al-Masry Al-Youm