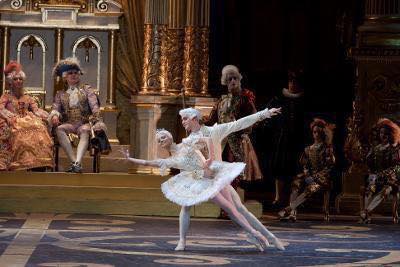 The Cairo Opera House in Egypt contracted the Russian Moscow Ballet, with the participation of the stars of the Bolshoi and Mariinsky theatres, to present the famous ballet The Sleeping Beauty by the international musician Tchaikovsky.
The performances will be held for three consecutive nights, starting at eight pm on February 22-24 at the Grand Theater.
The Sleeping Beauty is one of the most-loved classical ballets. The tale of a beautiful princess who pricked a finger on her sixteenth birthday and slept under a spell for a hundred years to be awakened by a princely kiss bestowed with true love, has long captured the world's imagination.
Russia is one of the top countries in the world in the art of ballet, as it began during the reign of Tsarina Anna 1693-1740, who brought from France the most famous ballet trainer at the time, and opened for him in 1735 the first specialized school in the city of Saint Petersburg.