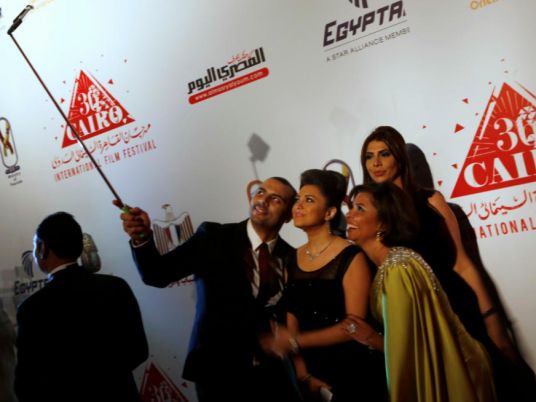 The Cairo International Film Festival (CIFF) has announced the opening of registration for filmmakers and TV makers in the second edition of the Cairo Industry Days, held from November 21 to 26.
Registration at the Cairo Industry Day allows film and television professionals to attend seminars and lectures that provide opportunities for partnership and networking with the international film community.
Filmmakers also have access to three daily tickets to watch the festival's film screenings in all competitions and screening locations.
The head of Cairo Industry Days Aliaa Zaky said: "We are delighted to be launching the second edition of the Cairo Industry Days, which brings together filmmakers from inside and outside the Arab world to promote, develop, and celebrate storytelling from around the world."
According to Zaky, promising talents and filmmaking students can learn and engage with key influencers in the entertainment industry through the event.
Under Cairo Film Connection (CFC), a panel of experts in the film industry selects films that will receive financial awards. The awards granted to winners last year was worth more than US$120,000.
"In its 41st edition, the Cairo International Film Festival will host the 6th edition of the Cairo Film Connection (CFC), the festival's co-production platform," said the CIFF official website.
"Cairo Film Connection will invite international producers, film financiers and film distributors as well as representatives from funding bodies, sales agents and TV channels to come together to initiate international co-productions and partnerships with films from the Arab world," it added.
The festival also announced the opening registration for the five-day Screen Buzz Workshop, which focuses on screenwriting for television projects in the Arab world, and gives the opportunity for participants to develop their scenarios with leading industry experts in Hollywood.
A four-day workshop on cinema scenarios was announced as well in partnership with EAVE ON DEMAND, covering all aspects of the development of feature films, which includes screenwriting strategies and the role of the producer, marketing, international sales, and budget and financial planning.
The Cairo International Film Festival festival launched the first edition of Cairo Industry Days at the 40th edition of the festival, which witnessed remarkable success, being attended by more than 200 significant filmmakers from around the world.
Two workshops to develop film and television scenarios were established under last year's Cairo Industry Day.
Seven film lectures, eight seminars and four discussion sessions with the participation of international experts from inside and outside the Arab world were also held.
Edited translation from Al-Masry Al-Youm