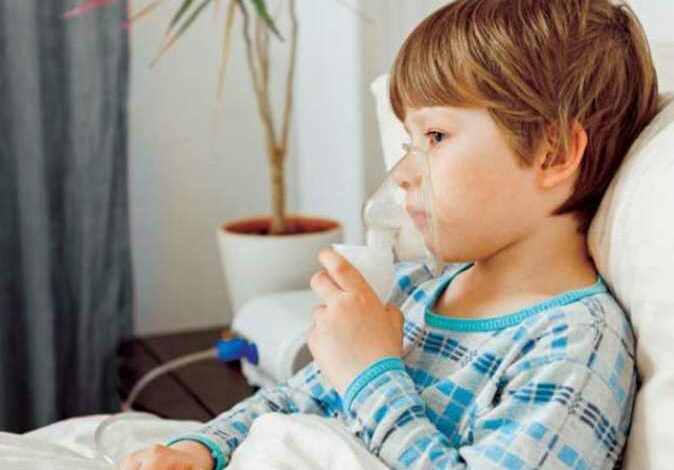 The respiratory syncytial virus (RSV), the symptoms of RSV infection, and its treatment have drawn interest recently after Egypt's Ministry of Health revealed that it had conducted smears proving that many children were infected with this virus.
What is RSV ?
Professor of Chest Diseases and Allergy, and a member of the Scientific Committee to Combat Coronavirus at the Ministry of Health, Mohamed al-Nady said that RSV is a virus that has existed since time immemorial, even before the flu.
Aall viral infections have similar symptoms to a large extent, he added such as fever, soreness in swallowing, short breath, and soreness in bronchial tubes.
Nady continued that common cold, and influenza are viral infections, and have the same symptoms.
The only difference between them is the body's response to these symptoms, and the role of immunity in standing up to these viruses.
For the methods of treating these viruses, Nady said that the doctor is the one who determines treatment for each case.
The difference between RSV, cold and influenza
The primary difference between RSV, cold and flu is that syncytial virus infects people between seasons, specifically the end of autumn and the beginning of winter.
Is RSV dangerous?
The syncytial virus is not any more dangerous than other respiratory illnesses such as the common cold.
Groups most vulnerable to RSV
The syncytial virus infects children under 5 years of age, and sometimes adults over 65 years of age, or in patients with an immune disease.
Recognizing the symptoms
A distinction is made between infection with syncytial virus, cold, influenza or coronavirus through the swab, and it must be analyzed, and according to the results, the treatment is determined.
Sometimes the treatment is dispensed according to the symptoms. In the event of a fever, an antipyretic is given, while if the symptoms include sedative, an analgesic is prescribed, in addition to drinking plenty of warm fluids in large quantities, and good sleep.
Symptoms of syncytial virus: dry cough, mild fever, short breath, sore throat, and sneezing.