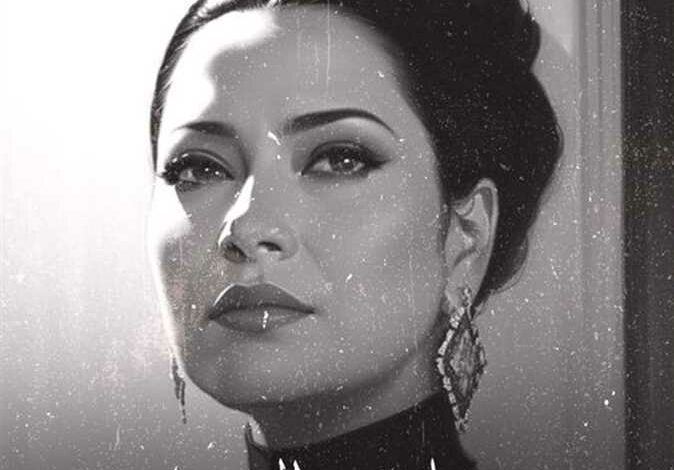 Singer and composer Amr Mostafa has unveiled a teaser for his newest song "Aftkerlk Eih", composed by him and featuring the vocal talents of the late Umm Kulthum created using Artificial Intelligence.
Five decades on from her death, and the beloved Kawkab al-Sharq" (Star of the East) sings once again through artificial intelligence technology – a move that has sparked controversy and debate over the ethical and legal implications.
While many viewers responded to the video publicly and wished to hear the full song,  producer Mohsen Jaber publicly spoke out against the song and said no one should dare evoke her voice through AI.
Mostafa commented on the controversy, saying: "The voice presented in the song is produced by artificial intelligence, and this was clarified on the clip in order to preserve rights."
"I own all the rights to the new song, with the voice of Umm Kulthum, using artificial intelligence," he said.
Egypt's star
Umm Kulthum was born to a humble family in a rural village called Tamay al-Zahayra, in Senbellawein, Dakahlia Governorate, and her real name is Fatima, the daughter of Sheikh Ibrahim al-Sayyid al-Beltagy, and sources have differed on the date of her birth.
Her family's main source of income was their father who worked as a vocalist at the wedding parties of the village. Umm Kulthum learned singing from him at an early age, as she began singing lessons with him. Then, at the age of twelve, she began singing with him at weddings, marking the beginning of her artistic career before her arrival in Cairo.
Her death in 1975 brought millions into the Cairo streets to mourn, and while her influence among Arab singers is incalculable, it extended far beyond it, the Rolling Stones magazine said.