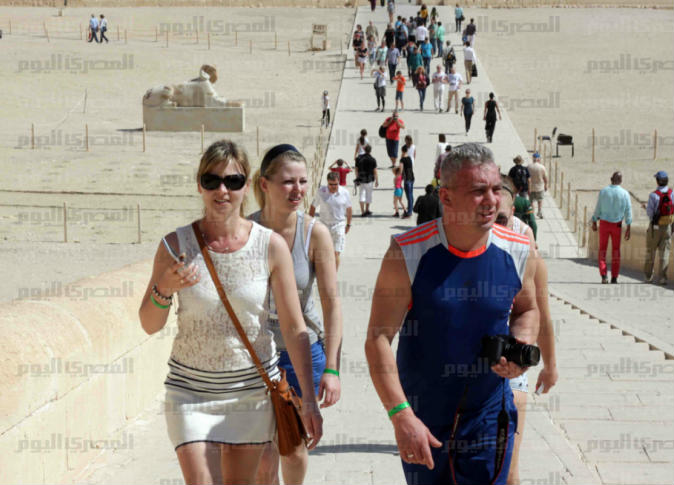 One day trips from the Red Sea to Luxor have been resumed for tourists after the suspension for two days due to unstable weather conditions, reported Al-Masry Al-Youm website.
Two thousand three hundred tourists from 190 countries travelled on Thursday from the Red Sea to tour Luxor and undertake a short journey through its impressive, historical sites.
One-day trips are organized by hotels in the Red Sea resorts to Luxor. They include a visit to Luxor's main attractions such as Karnak Temple, Hatshepsut Temple, the Valley of the Kings and the Valley of the Queens.
In January 2018, state of emergency was announced in Cairo airport due to dusty weather and strong winds that led to low visibility on the airstrip. Moreover, on 4 January 2015, all cruise trips to Red Sea islands were cancelled due to weather conditions.
Both Luxor and the Red Sea resort areas such as Sharm al-Sheikh and Hurghada are considered prime tourism destinations. Luxor is well-known for having a third of the world's monuments, while the Red Sea is famous for its beautiful beaches and coral reefs.