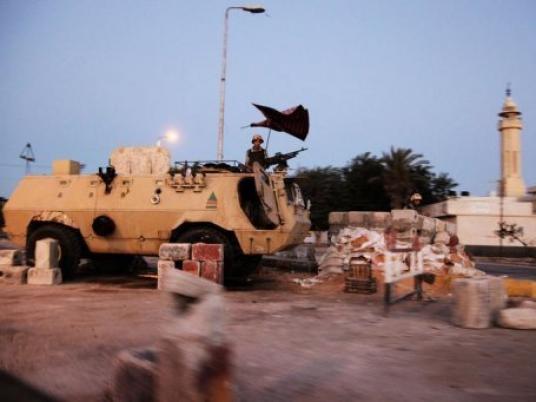 Three Egyptian policemen were killed and three others were wounded today in an attack by unidentified gunmen on a police patrol in Arish, North Sinai.
The attack is the largest of its kind targeting the Egyptian forces in Sinai since the Rafah attack on 5 August, which targeted a checkpoint near the Israeli borders and resulted in 16 deaths.
Egyptian state-run television quoted a security source as saying that the incident occurred in the town of Arish, at the area of Gesr al-Wadi, when gunmen in a private car fired at a police patrol, resulting in the police car driver losing control of the car and colliding with another car 300 meters ahead.
The sources added that two policemen were killed on the spot, while a third died while being transported to the city's public hospital for treatment.
Three other soldiers are currently being treated, in addition to the driver of the vehicle that the police car ran into.
A police source told Reuters that the attackers were probably militants whom Egyptian forces, in the biggest security crackdown Sinai has seen in decades, have been hunting since the Rafah attack.
No formal military statements have been released yet, and no groups have yet claimed responsibility for the incident.
Repeated attacks have occurred in recent months on soldiers in Sinai that are often attributed to armed groups or unidentified extremists.