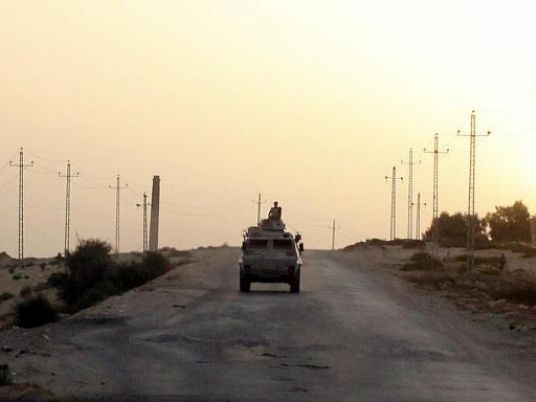 Security forces killed three and arrested another five suspected militants in a crackdown in central Sinai, announced Armed Forces spokesperson, Tamer Al-Refaei, in a statement posted on his official Facebook page on Tuesday.
His statement also said that a vehicle loaded with explosive material was seized. On top of this, eight hideouts used by militants, a four-wheel drive, and three motorcycles were all destroyed in the crackdown.
A vehicle carrying drugs has been seized, according to the statement.
Egyptian security forces have stepped up a crackdown against suspected Islamist militants after Friday's devastating militant attack carried out by an unknown group on worshipers performing Friday prayers in El-Rawda mosque, in a village close to Beer El-Abed city, North Sinai.
The attack, which left 305 civilians dead and 129 injured, is the deadliest militant attack in recent Egyptian history. The targeted mosque, El-Rawda, is believed to be affiliated to the Sufi manner in Islam, considered 'apostates' by the IS-affiliated Sinai Province militant group.