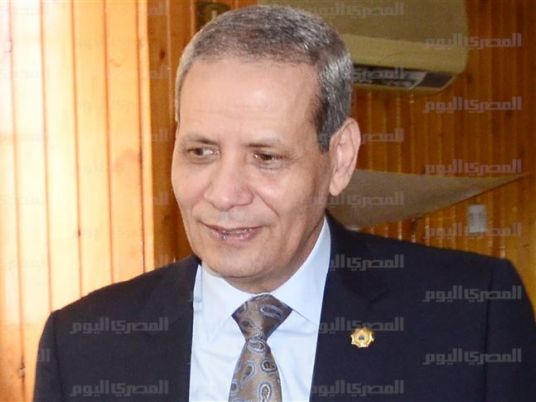 The Education Ministry announced on Wednesday that it will be shutting down three international schools, and warning 28 others against violations. Six international schools have also been placed temporarily under the ministry's financial and administrative control due to violations. The ministry's control will be lifted after violations are satisfactorily addressed.
The country-wide crackdown was prompted by allegations raised against the Futures British School, Nasr City, earlier this month, including allegations of sexual assault on students. Education Ministry investigations were carried out, and it was confirmed that five very young children had been sexually abused by a security guard on the premises. The school was also found to be violating security and licensing regulations.
"Private [schools] are a key pillar of education. The ministry always works on encouraging investment in the education sector and strongly supports this trend," a statement by Education Minister al-Hilaly Sherbini read.
The ministry shut down or placed under control a number of schools upon investigation into repeated complaints filed by the parents of students, the statement added.
Twenty-eight international schools have been given warnings due to illegal increases in fees, receiving fees in US dollars, increasing the number of students in classes against regulations and not obtaining work permits for foreign employees prior to employing them at the schools, according to the minister's statement.
The list of schools that have been warned against closure:
School Name
Location
1. Green Heights
New Cairo
2. International School of Choueifat (ISC)
October 6 City
3. Gheriany International School (GIS)
New Cairo
4. Manaret Al Farouq Islamic Language School
New Cairo
5. Modern Education School
New Cairo
6. Manor House International School
New Cairo
7. International School of Choueifat (ISC)
New Cairo
8. BBC
Al-Salam
9. Future French School
New Cairo
10. Cambridge Egypt Integrated School
New Cairo
11. Dr. Nermien Ismail Language Schools (NIS)
New Cairo
12. Canadian International School (CIS)
New Cairo
13. Al-Afak Al-Gadeda International School
New Cairo
14. Nile Egyptian Schools
October 6 City
15. Cairo English School
New Cairo
16. American International School (AIS)
New Cairo
17. International School of Ellite
New Cairo
18. Sunrise Internatinal School
Hurghada
19. Smart International School
Kerdasa
20. Green Valley School (GVS)
New Cairo
21. Al Retaj International School
New Cairo
22. Smart Village School
Kerdasa
23. Orouba Language School
Dokki
24. Rajac Language School
Obour
25. Port Said Language School-Zamalek
West Cairo
26. Narmer Language School
Dokki
27. Dar El Tarbiah School
Agouza
28.

El-

Fouad International School
Zagazig
The list of schools that have been shut down:
| | |
| --- | --- |
| School Name | Location |
| 1. International Deutshe School | Luxor |
| 2. Leaders Language School | Kerdasa |
| 3. Heliopolis school | Central Alexandria |
The list of schools that have been placed temporarily under the Education Ministry's financial and administrative control:
| | |
| --- | --- |
| School Name | Location |
| 1. International School of Choueifat (ISC) | New Cairo |
| 2. American International School (AIS) | New Cairo |
| 3. Eagles International School | Kerdasa |
| 4. Ibn Sina Private Language School | Aboul Nomros |
| 5. El Massria Integrated School | Tenth of Ramadan City |
| 6. Trust International School | Kerdasa |