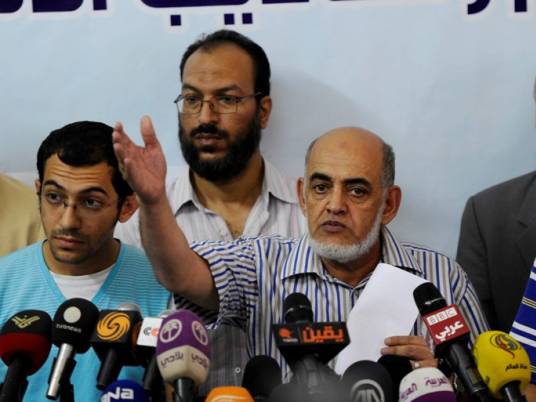 The security forces arrested Saturday three leaders of the National Alliance to Support Legitimacey and Reject the Coup in Assuit.
Security forces raided late on Saturday the houses of Abdallah Sadiq Nasr, former MP for the Muslim Brotherhood's Freedom and Justice Party and a leader of the National Alliance in Assiut, and Abdel Nasser Sayed, member of the FJP administrative office in Assiut and National Alliance leader.
Atef Hassan Abdel Salam, a member of the National Alliance, was arrested afterwards in the village of al-Fima in Assuit at the school where he works .