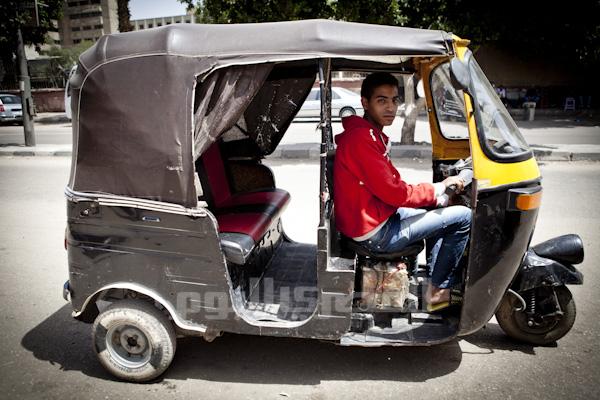 Egyptian Finance Minister Mohamed Maait said on Monday that his ministry and other concerned bodies have a three week period to study solutions to replace tuk tuks with mini vans across Egypt.
Maait's remarks came on the sidelines of Euromoney conference in Cairo, though he dd not elaborate on this study. He said that Prime Minister Mostafa Madbouly established this period during a meeting. Madbouly met on Thursday with ministers of finance, local development, and representatives of traffic police and other concerned authorities.
During the meeting, Madbouly instructed the replacement of tuk tuks with safe licensed vehicles, such as mini vans which operate on natural gas. He added that the Finance Ministry will take over implementing the decision.
The Prime Minister stressed that this project will have a large positive impact, as it will provide safe and licensed means of transportation and thousands of job opportunities.
Cabinet Spokesperson Nader Saad said that Madbouly asked to meet soon with with tuk tuk factory owners to agree on turning the factories activity over to the manufacture of mini vans, pointing out that the government has recently agreed with tuk tuk manufacturers to reduce tuk tuk production in preparation to replace them with safer vehicles.
In March, the government decided to license vans in Egypt's cities as a public means of transportation, and to ban tuk tuks in main streets.
Edited translation from Al-Masry Al-Youm