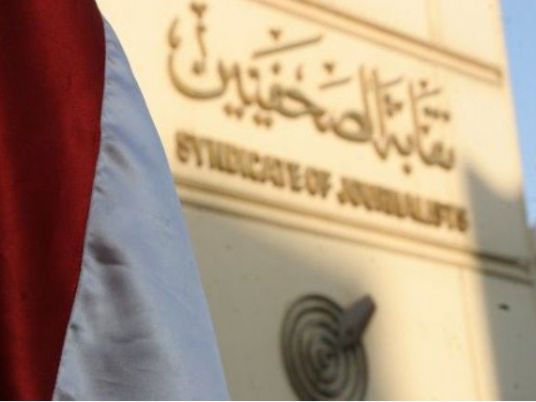 Security officers at the Journalists Syndicate banned non-members from entering the premises of the syndicate, on Tuesday, coinciding with the symbolic sit-in staged at the syndicate headquarters, which was called for by several journalists to declare their stance on the maritime demarcation agreement between Egypt and Saudi Arabia.
Meanwhile, security deployments were seen on Abdel Khaleq Tharwat street, as well as in the vicinity of the syndicate. Several security vehicles were stationed on Champollion street, in addition to police cars around the building.
Syndicate Chief Abdel Mohsen Salama called for holding a press conference to review activities made by the syndicate, as well as outcomes of his meetings with officials.
Several journalists and syndicate members had previously called for staging a sit-in on Tuesday at the syndicate, to declare their stance regarding the agreement which is being tackled by parliament.
The Legislative and Constitutional committee of the House of Representatives started on Sunday discussing the maritime demarcation agreement signed between Egypt and Saudi Arabia in April 2016.
A report on the situation of the two Red Sea islands filed by the government to the parliament on Sunday said that Egypt would enjoy administrative rights over the islands, but that they would become sovereign Saudi lands.
According to the border demarcation agreement signed in April 2016, the two islands were deemed to be within Saudi territorial waters, in recognition of historical claims on the part of Saudi Arabia. The Supreme Administrative Court, however, nullified this agreement on the basis that there was not insufficient evidence of the Saudi claims.
The agreement provoked extensive criticism against the government in April and people took to the streets to protest against the decision, which was followed by a security crackdown.
In a speech, President Abdel Fattah al-Sisi called on the Egyptian people not to talk about the matter anymore.
Edited translation from Al-Masry Al-Youm