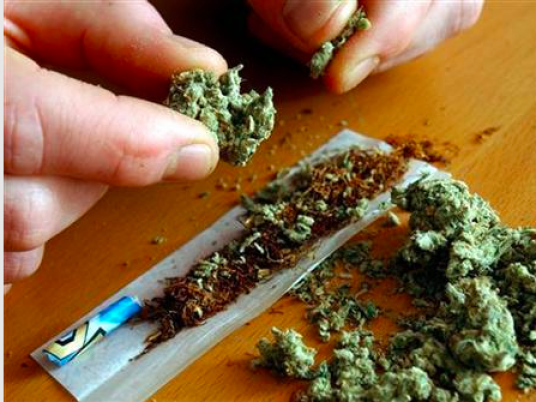 Several tons of cannabis were burned west of Hurghada on Tuesday, under heavy security and supervision of the Hurghada prosecutors.
Large amounts of the drug were seized in several cases of smuggling, trafficking and abuse.
The process began with the transfer of the drug from the police departments to the sanitary landfill west of Hurghada, in a number of heavily guarded transport vehicles, after which the drugs were disposed of in a hole.
Representatives of the Environment and Agriculture ministries and the Counter-Narcotics Department took part in the process.
Officials warned all participants in the burning process to stay away from the smoke area and to be in the opposite direction of the wind, to ensure they are not affected by the smoke's smell that covered the area around the burning for several hours.
One of the participants said that the burned quantities had accumulated in the warehouses affiliated to the Interior Ministry, and had to be burned as soon as possible.
Edited translation from Al-Masry Al-Youm