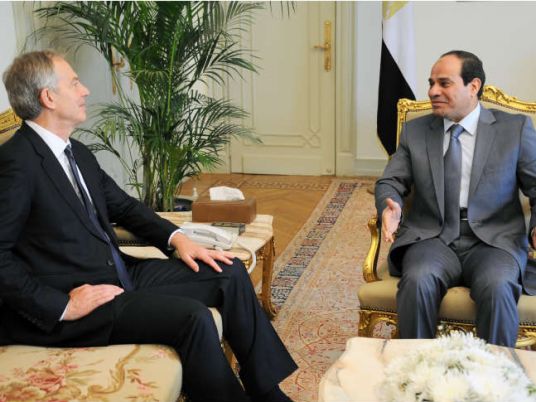 The Quartet's Peace Envoy to the Middle East Tony Blair arrived in Cairo on Sunday for a one-day visit.
Blair arrived on a private plane from Spain, according to navigational sources at Cairo International Airport.
Egyptian local media reported that Blair will meet with several Egyptian officials, including President Abdel Fattah al-Sisi, to tackle the Middle East peace process, as well as efforts by western countries to confront Islamic State.
Edited translation from Anadolu Agency