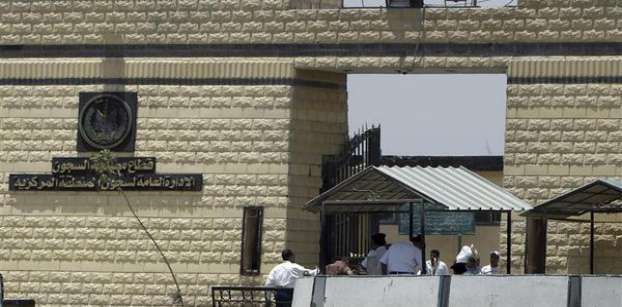 General Prosecutor Nabil Sadeq instructed prosecutors to inspect prisons periodically without notification in order to assure that the rights of prisoners in custody are being met, in accordance with the Constitution and Egyptian law.
Prosecutors inspected 15 prisons nationwide in a series of surprise visits on March 8, .
The top prosecutor ordered for the rest of Egypt's prisons to be inspected, and for prosecutors to notify the prison authorities of their remarks and to initiate investigation into any violations they noted.
In related news, the South Giza prosecution office on Monday ordered the detention of three police officers for four days pending investigations into charges of torturing a recruit to death, and detaining the victim without any legal capacity in Haram police station two weeks ago.
The prosecution office released another five police officers who were being held in connection with the case.
Judicial sources said that during investigations the three officers claimed they did not beat the victim, Mohamed Sayed. But the prosecution confronted them with evidence from the victim's brother, who said he was being held with his brother in the same cell and saw the officers assaulting him, eventually causing his death.
Police brutality was one of the triggers of the January 25 Revolution which was sparked by protests on Police Day in Egypt in 2011. The uprising aimed to draw attention to the police's use of excessive, and at times fatal, violence.
While human rights workers, activists, and even non-politicized civilians have been complaining of police brutality in recent months, the Interior Ministry maintains that these are "isolated incidents" that do not reflect the ministry's policies.