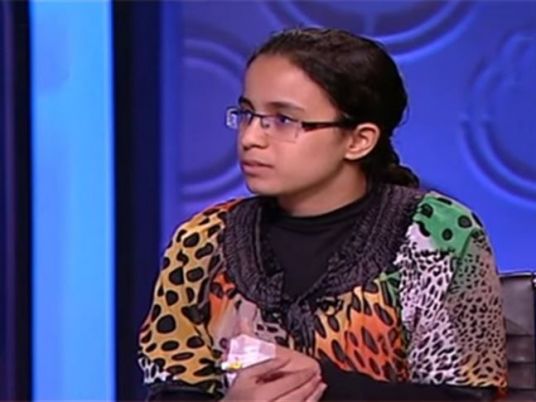 A Christian high school student who challenged the Education Ministry's exam protocol resulting in a public outcry, has declined to meet with Pope Tawadros II, the church said Wednesday.
Mariam Malak accuses her school examiners of swapping her answer sheet with another student's. This incident resulted in her receiving a "zero" in all subjects.
Now she has refused to meet with Egypt's pope, church spokesperson Father Paules Halim said.
A church source told Al-Masry Al-Youm that Malak probably feared her meeting with the pope would be seen as adding a sectarian dimension to her dilemma.
Malak had said that the answer sheet, though it bore a ticket with her name on it, contained a handwriting that was not her own.
The Education Ministry rebuffed her claims, however, saying that experts at Egypt's Forensic Medicine Authority confirmed the handwriting was hers. The ministry said Malak would have to repeat her academic year.
Malak's case has gained much support and sympathy from activists and social network users. In her first and second years of high school, Malak garnered overall scores of 96 and 98 percent, respectively. Her exceptional grades in previous years has led the public to believe her, despite the ministry's repeated denials.
High school exams have typically represented a headache for Egyptian families eager to see their children go to reputable universities, with many relying on expensive private tutoring to ensure high grades. Exams over the past few years have been marred with many incidents of cheating, as well as the leaking of exam questions.
Prime Minister Ibrahim Mehleb met with Malak on Tuesday. He said that while he has full confidence in the outcome of the prosecution services' investigations in her case, he would "stand by her until she gets her rights".
Malak's lawyer Ehab Ramzy, who attended the meeting with Mehleb, said the Prime Minister promised to ask the Justice Ministry to form an independent investigation panel of experts to review her answer sheet once more.
Edited translation from Al-Masry Al-Youm