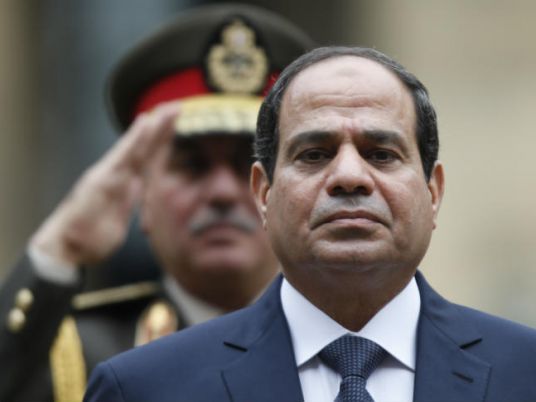 President Abdel Fattah al-Sisi said Thursday that "individual" incidents of detainee torture by police should not be generalized as an Interior Ministry policy, in an apparent defense of the police service against a recent surge of accusations of deadly torture of citizens.
Three people died over the past two weeks from alleged torture by police following their arrest for undisclosed reasons. Victims' families maintained that the police were behind the deaths.
Al-Nadeem Center for the Rehabilitation of Victims of Violence has put the total number of deaths suspected as a result of police torture in November at 13.
But Sisi, during a visit to the Police Academy, said the incidents were individual and should not be allowed to tarnish the whole security service.
"Some wrongful, individual practices, though we reject them, should not be generalized to the police service as a whole," said the president. "The government is earnestly seeking to establish the rule of law which governs relations between policemen and citizens. Whoever does wrong at any state institution will be held accountable."
Sisi lauded the police's role in securing the recently-concluded parliamentary elections, adding that he was aware of "pressures" endured by police personnel while doing their job.
Edited translation from Al-Masry Al-Youm