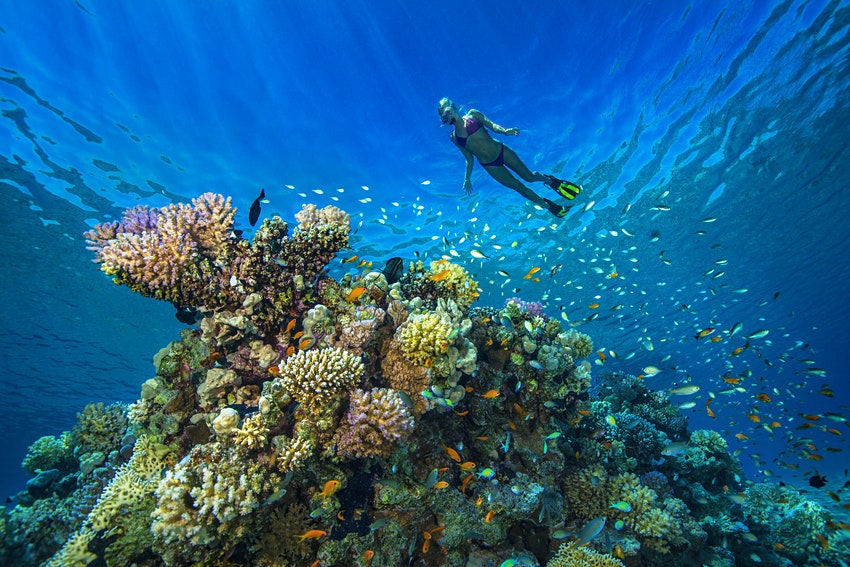 International diving expert and ecotourism consultant Ayman Taher called on officials from the Tourism and Environment ministries to create an interactive map of the diving areas and marine activities in the Red Sea and South Sinai.
Taher's demand added that the maps should be available in several languages and managed through the Chamber of Diving and Water Sports, in coordination with the Ministry of Tourism and Nature Reserves.
An interactive map would serve as a catalog of exhibits, products, patterns of diving and various marine activities in the Red Sea, he explained, including diving spots and the story of the sunken ship, including its cargo, dimensions, depth and location. He argued that the interactive map would perform the work of a salesman around the clock.
The map would also include a description of each city and its diving places, beaches, marine creatures, training places, and locations of seaweed, turtles, mammals and sharks, Taher said on Sunday.
He said that an interactive map would provide information on the distances and locations of the marine floats, so that visitors know how far their accommodations are from a particular area, and what parts of the Red Sea are considered nature reserves.
Edited translation from Al-Masry Al-Youm