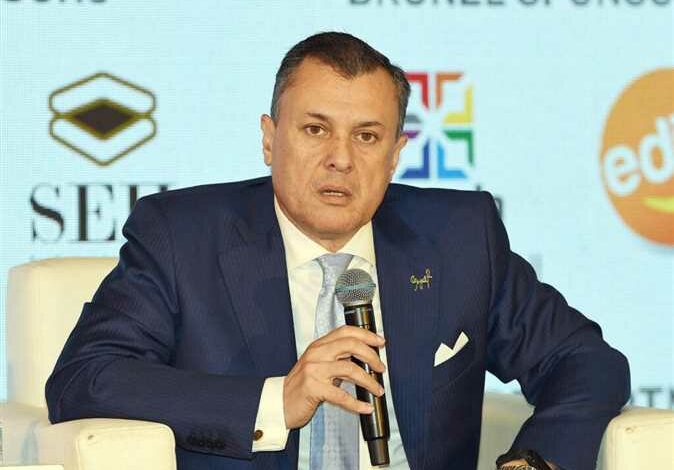 The Egyptian Minister of Tourism and Antiquities in a meeting on Monday evening at the Egyptian Canadian Business Council surprised the audience with five answers on the future of the Egyptian tourism sector:
1. Eissa said, "We wrong ourselves and the Egyptian tourism sector with alleged mistreatment of tourists in Egypt," stressing that the experience of countless numbers of tourists says that they enjoyed rich hospitality and good qualities in Egyptian workers, starting from a friendly smile to generosity and good manners, and in a way that exceeds what is offered in many European cities.
"There is no dispute that it is our duty to all improve the treatment of our guests in the streets, shops, outlets and shrines," he said, and assured that this is being done and previous ministers had made an undeniable effort in this regard.
2- Eissa stressed that it is the duty of all parties, led by tourism investors and the banking system, along with the government, to agree that the top priority is to achieve 18 million tourists next year, and exceed 20 million after that, to reach 30 million tourists, is to provide airline seats and build 200,000 hotel rooms.
He added that the tourism sector should use the current good cash flows to confirm its bankability to obtain the necessary financing to build the required rooms, and banks should also know that tourism is among the best sectors to which Egyptians' savings can be directed.
3- The minister stressed that the door will not be opened for the establishment of new tourism companies except after amending the law on tourism companies that has been enacted more than half a century ago.
Those wishing to enter the market can now buy companies that are offered for sale or acquire shares in them, Eissa said, adding that he truly believes that the ease of exiting the market and entering it is at the forefront of the factors that attract investment.
4- The minister called on the tourism sector to think jointly about how to deal with artificial intelligence and other electronic applications that strongly affect the sector, economic and social activities in general, especially since visits to actual museums will be reduced while maximizing the experience of virtual visits.
Eissa continued, "We were late in preparing our sites and assets for this type of exhibitions."
Artificial intelligence will also contribute strongly to planning, prioritizing, measuring product quality, operations governance, and data analysis, and all of this can only be done in cooperation with the private sector and civil society.
5- The minister said that he does not understand the purpose of placing a random city on the tourist map where tourism is not carried out by an administrative decree. Instead it is a product that requires creativity and innovation, good infrastructure, modern services, sites that have distinctive features, or historical sites, and so on.
Nevertheless, any effort will be made will be met with encouragement.
"Do not forget that West Suhail in Aswan is a new tourism site created by the savvy of its people, and not a decision by a local or central government agency to place it on the tourism map,", he noted.