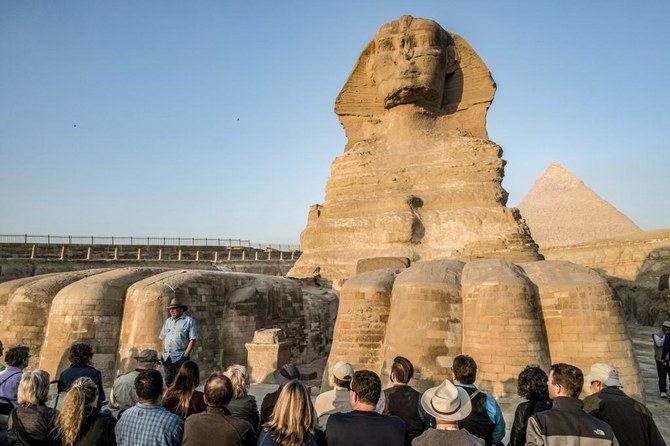 Minister of Tourism Khalid Anany announced Sunday that the tourism ministry is set to launch a new awareness campaign, in cooperation with the National Bank of Egypt, on the history of the country's civilization and monuments.
The campaign focuses on the stories places can tell about Egypt's civilization, he added, alongside showcasing its beaches and coral reefs.
Thirty ambassadors to Egypt celebrated the International Tourism Day in Sharm al-Sheikh, Anany added, while sixty ambassadors visited the discovery of 59 sarcophagi containing mummies in Giza's Saqqara.
The Chairman of Board of Directors of NBE said Hesham Okashe said that the NBE will support the campaign as part of its social responsibility.