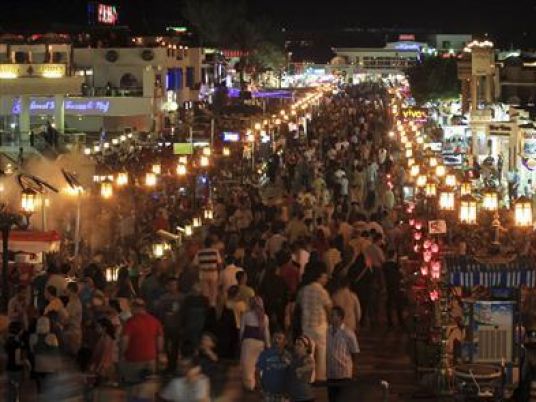 South Sinai cities and beaches along the gulfs of Suez and Aqaba saw a large turnout of Egyptian holidaymakers over the Easter break as a large numbers of residents from Cairo and the Delta headed to the beaches of Ras Sidr city.
In Sharm el-Sheikh, Lebanese and Jordanian tourists recorded the highest number of visitors from among other nationalities.
In some hotels, occupancy rates exceeded 55 percent, as many hotels organized concerts for famous Arab singers like Assi el-Hellani and Melhem Zein.
Tourists stayed awake until the early hours on Monday to participate in recreational programs and various celebrations organized by tour companies and hotels to attract tourists.
Edited translation from Al-Masry Al-Youm