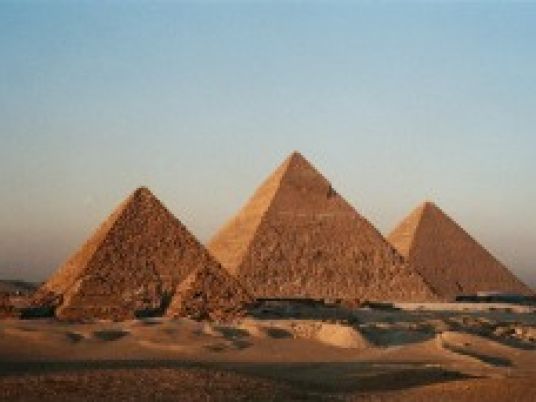 The Public Prosecutor's Office announced the release of an American tourist on LE5,000 bail. The individual was arrested on Saturday, accused of taking inappropriate photos at the Giza Pyramids area.
According to investigations, the tourist, who was arrested while taking off his trousers, is homosexual. He requested that his female friend take naked photos of him at the pyramids so that he could use them in attracting homosexual partners for sex by publishing them on social media.
The US national, 40, came with his female friend to Egypt after attending the Jeddah Festival in Saudi Arabia.
The tourist arrived on a one-day trip to Cairo for the sole purpose of taking the photos, according to investigations. He was transferred to Haram police station and referred to prosecutors for interrogation.
In the presence of an interpreter and a delegate from the US embassy, the suspect said that he was a comedian and had an account on social media followed by millions, so he wanted to photograph his "ass" to post it on his social networking sites to collect "likes".
The prosecutor charged him and his friend of committing a flagrant act in a public area, but the tourist said he did not know that the act was illegal.
The Ministry of Antiquities said in a statement on Saturday that security personnel in the area of the Giza pyramids arrested a foreign visitor while he was taking obscene pictures on his mobile phone.
The statement said that the incident was at 4 pm ahead of the closure of the archaeological area.
Edited translation from Al-Masry Al-Youm