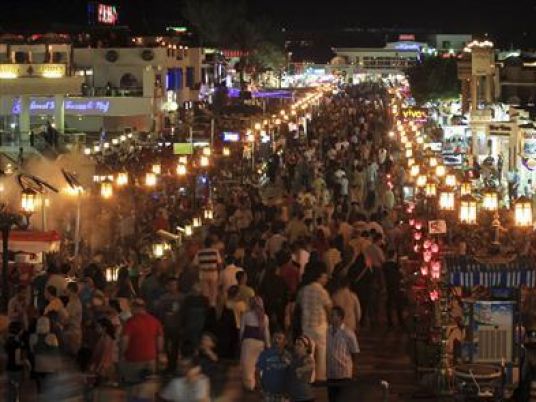 The Central Agency for Public Mobilization and Statistics (CAPMAS) announced on Monday that the number of foreign tourists visiting Egypt fell during the first half of 2016 to 2.3 million, compared to 4.8 million tourists during the same period of 2015.
CAPMAS released the figures in a statement to mark World Tourism Day, on September 27, adding that the decline in the number of foreign tourists visiting Egypt stood at 51.2 percent.
Russian tourism decreased by 54.9 percent, followed by the UK with a 14.9 percent drop, and Germany a 6.4 percent drop, according to the statement.
The number of tourists from all over the world in 2015 stood at 9.3 million tourists, compared to 9.9 million tourists in 2014, representing a decline of 5.6 percent.
Russian tourists recorded the highest rate in 2015, with 67.9 percent of the total number of tourists who visited Egypt.
This was followed by Eastern Europe with 37.7 percent, Western Europe with 35.1 percent, the Middle East with 15.2 percent, and Africa with 4.5 percent.
Edited translation from MENA