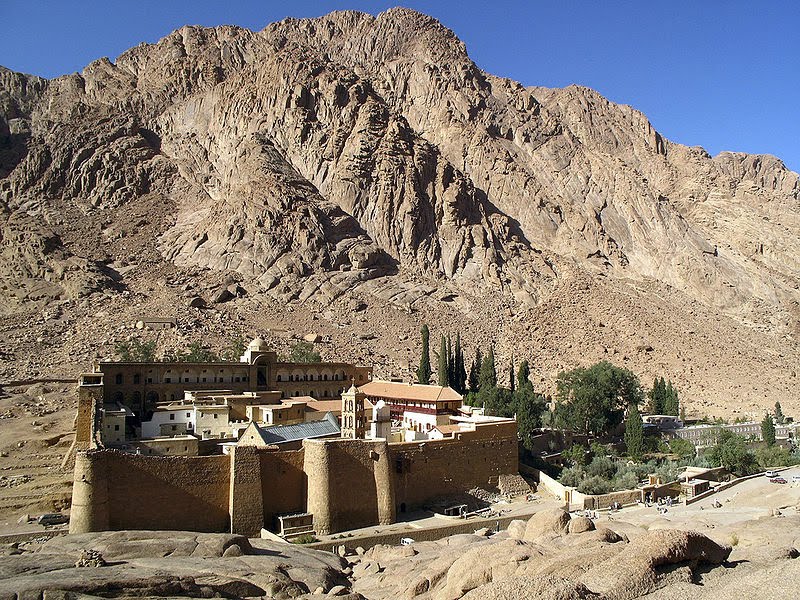 Thousands of tourists attended the church mass at Saint Catherine's Monastery on Friday and Saturday in celebration of the anniversary of Saint Catherine's birth on December 8.
The monastery's monks and Patriarch of the Church of Jerusalem Theophilos III attended the celebration, carrying around the remains of Saint Catherine in the monastery.
Saint Catherine City Mayor Khalid Salama congratulated the monastery's monks on occasion of Saint Catherine's birth.
Catherine of Alexandria was a Christian martyr sentenced to death on the breaking wheel. When this failed to kill her, she was beheaded. According to tradition, angels took her remains to Mount Sinai. Around 800 AD, monks found her remains and built the monastery.
Edited translation from Al-Masry Al-Youm