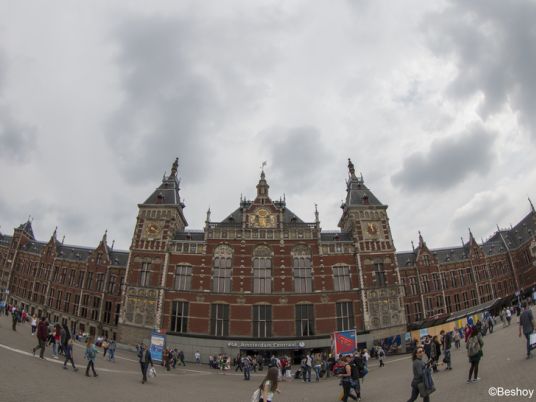 Are you the type of traveller who can rhyme off the era and style of the buildings you see? Who makes a game out of matching buildings with their designers? A new travel programme launched by the American Institute of Architects may appeal to you.
Dubbed Architectural Adventures, the program is led by experts in cities around the world that are rich in architectural history like Barcelona, Chicago, London, Prague, Vienna, Havana, Beijing and Shanghai.
Small group tours are led by historians, professors, working architects and scholars who have been enlisted to provide in-depth insight into a landmark's significance.
For guests, that means travelling with like-minded travellers who are equally interested in the architectural detail of a stunning 18th-century door with no eye-roll from fellow tourists in a generic walking tour or blank looks from student tour guides.
Kicking off the programme is a six-day, US$5,300 (RM23,627) tour of Havana this March led by Marilys Nepomechie, a professor of architecture at Florida International University.
Highlights of the tour include Havana's largest square, Plaza de la Revolution; Finca Vigia, Ernest Hemingway's home from 1939 to 1960; El Morro Castle, a 16th-century stone fortress that guards Havana Bay; and walking tours of Old Havana, a Unesco World Heritage Site. Guests stay at the five-star Hotel Parque Central in the heart of the city.