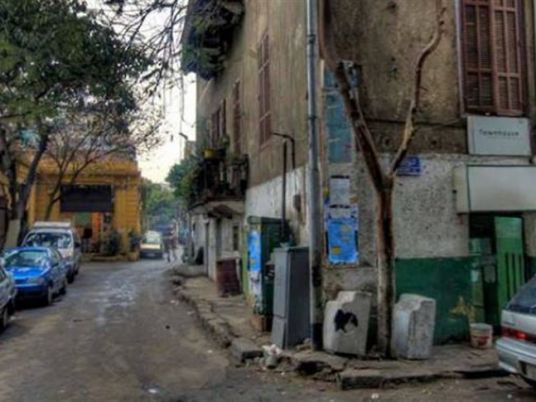 Two cultural institutions, Townhouse Gallery/Rawabet theatre and Merit Publishing House, were raided and one was shut down earlier this week, signifying a potential crackdown on culture spaces ahead of the fifth anniversary of the January 25 Revolution.
On Monday authorities raided and closed down Townhouse Gallery and Rawabet theatre, an art and culture space open since 1998, after a surprise inspection by an interagency team comprised of officials from the Censorship Authority and Tax Authority, reported Al-Ahram. Mada Masr reported that officials from the National Security Agency were also involved in the inspection, but Townhouse's outreach director Yasser Gerab told Ahram Online that only administrative authorities, not security, were present at the inspection.
According to Al-Ahram, officials conducting the surprise inspection claimed to have found "administrative irregularities" and would close the gallery and theater until further notice.
Just one day after Townhouse was raided, the Censorship Authority raided the independent Merit Publishing House located in Downtown Cairo, according to a Facebook post by Merit's director Mohamed Hashem.
During the raid, staff member Mohamed Zein was arrested and some equipment, including a microphone, was confiscared, reported Al-Masry Al-Youm.
Hashem said that an aide to the interior minister told him the publishing house was raided for not having a publishing license, which Hashem confirmed was true to Ahram Online, adding that he is in the process of obtaining one from the Culture Ministry.
"You will not terrorize us," wrote Hashem on his Facebook page.
Lawyer Mohamed Fathy told Mada Masr that the prosecution had ordered the release of Zein, and that the detained staff member was questioned about Hashem's political affiliations and what types of events the publishing house holds.
Merit Publishing House is known for accepting and publishing books without censorship and for allowing authors to be critical of the government and society.
Both raids come one month before the fifth anniversary of the January 25 Revolution. Townhouse and Merit represent cultural spaces and institutions famous among activists, artists and free speech advocates, individuals viewed by the government as initiators of political unrest.
A Protest Law currently in place prohibits unauthorized public demonstrations and has provided grounds for the arrest of many activists in recent months. President Abdel Fattah al-Sisi recently warned against potential protests on the January 25 anniversary.