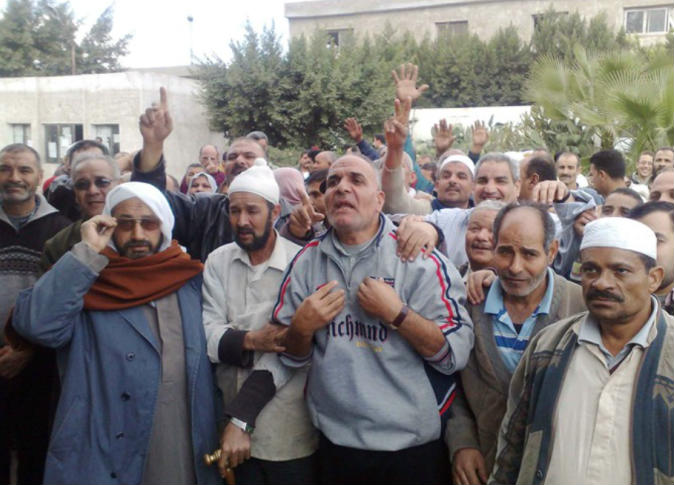 Several trade unions are lobbying to bring down a law enacted in March which regulates appointment standards, payments, retirements and promotions for civilian workers at government agencies.
Workers have expressed their anger at the Finance Ministry over the Civil Service law, with many demanding the ministry's Egyptian Tax Authority and the Egyptian Customs Authority to be administratively affiliated with the Cabinet instead. The workers threatened to refer their cause to Egypt's presidency.
Workers at those departments had won a security clearance to stage a protest on August10 outside the Journalists' Syndicate to protest the law. Employees unions circulated an invitation for the event through social media.
Fatma Fouad, who heads an independent union of tax authority employees, told Al-Masry Al-Youm that police had turned down her request for a protest outside the Cabinet's building. She, however, predicted nearly 4,000 participants in the protest outside the Journalists Syndicate.
Magdy Shaaban, chairman of the Finance Ministry's workers union, said the law contained "loopholes that would negatively affect ministry employees".
Independent newspaper Al-Tahrir said workers at the Central Agency for Organization and Administration have joined the call for protests.
Alaa Harras, a member at the independent workers union at the tax authority, told Al-Tahrir that the law reduces annual bonuses from LE200 to LE75 as he put it. "The law is resolving state problems at the expense of 6 million employees amid soaring prices and costs for services".
The newspaper put the number of indignant syndicates under the Egyptian Federation of Independent Trade Unions at 21, saying they had called upon the presidency to suspend the enforcement of the law.
Edited translation from Al-Masry Al-Youm