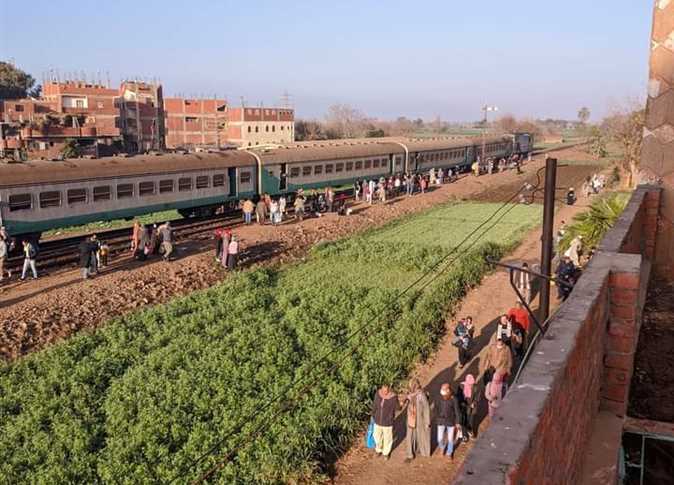 Halawasi al-Balad station in Ashmoun, Monufiya Governorate, witnessed on Friday the derailment of a train headed to Tanta. No injuries were reported among passengers.
Immediately, railway technicians were called to address the issue, and movement of trains in either direction was temporarily halted, according to Head of Monufiya Security Directorate Major General Ahmed Farouq al-Qarn.
Train accidents have been a common occurence in Egypt, with some resulting in a large number of deaths and injuries.
Egyptian President Abdel Fattah El-Sisi has ordered a rebuild of Egypt's national rail system in which authorities will update the lines, add new lines, and increase overall safety.
The railway renovation is part of a larger ongoing transportation overhaul that includes new high-speed trains, additional metro lines, and road improvement projects.