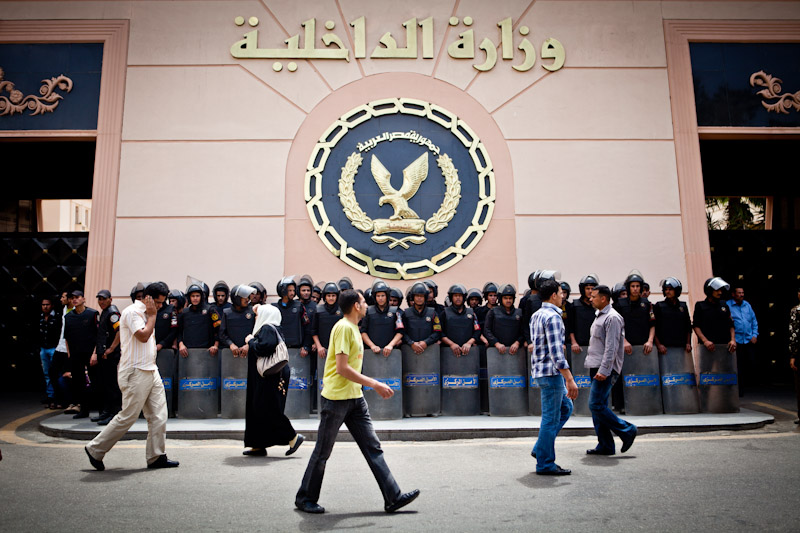 Train movement returned to normal on Tuesday after low-ranking police officers and personnel ended a 12-hour-long sit-in in Sohag that blocked the railroads and ceased movement of 14 trains.
The police personnel demonstrated outside the Sohag security directorate and chanted slogans against the head of security, General Abdel Aziz al-Nahass, demanding his ouster. They also chanted slogans against Interior Minister Mohamed Ibrahim because their demands were not met. The demonstration then moved to the railway, where protesters blocked train movement for 12 hours.
They ended their sit-in after General Bakry al-Soufi, the commander of the security directorate, and Brigadier General Essam Hamza, the head of the investigations department at the directorate, convinced them that the ministry is working to meet their demands.
The People's Assembly Defense, National Security and Mobilization Committee, headed by General Abbas Mekheimer, is holding an emergency meeting Wednesday to discuss amendments to the police law submitted by the Interior Ministry, after it was endorsed by military council head Field Marshal Hussein Tantawi.
General Ali Abdel Mawla, head of the legal affairs department in the Interior Ministry, is to attend the meeting in response to a parliamentary request that a ministry representative be present.
Tantawi endorsed Monday the amendment to the police law and referred it to Parliament for discussion, in response to sit-ins by police personnel outside the Interior Ministry and security directorates in some governorates.
The amendments included referring police officers to disciplinary councils instead of military tribunals, amending the wage system, creating a rank of "honor officer" and supporting promotions.
Edited translation from Al-Masry Al-Youm