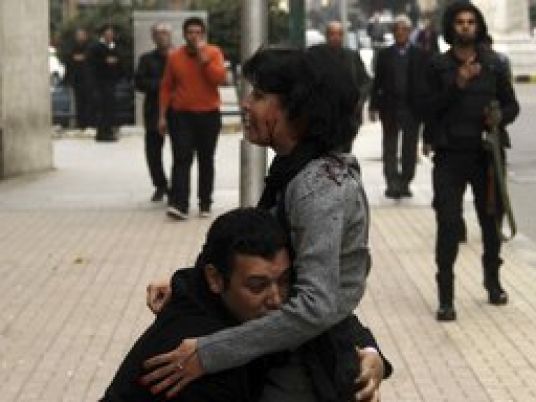 Cairo Criminal Court adjourned the trial of the police officer accused of killing activist Shaimaa al-Sabbagh to June 7 to listen to the testimony of Hassan al-Daly, Deputy General Director of the Criminal Affairs Laboratories General Administration, Brigadier General Magdy Lewis and the coroner Mohamed Omar.
The officer is detained pending trial.
Amir Salem, a civil claimant, demanded the defendant be charged with deliberate murder instead of "beating that led to death." He also argued he be accused of attempted murder over injuring Mohamed al-Sherief and Ahmed Nasr.
Salem objected to holding the trial at the Police Academy, but the judge said he must file a request to the justice minister to change the place of the trial.
Sabbagh was member of the Socialist Popular Alliance Party who was killed in a peaceful protest while carrying flowers to Talaat Harb Square to commemorate the January 25 revolution in 2015.
Edited translation from Al-Masry Al-Youm