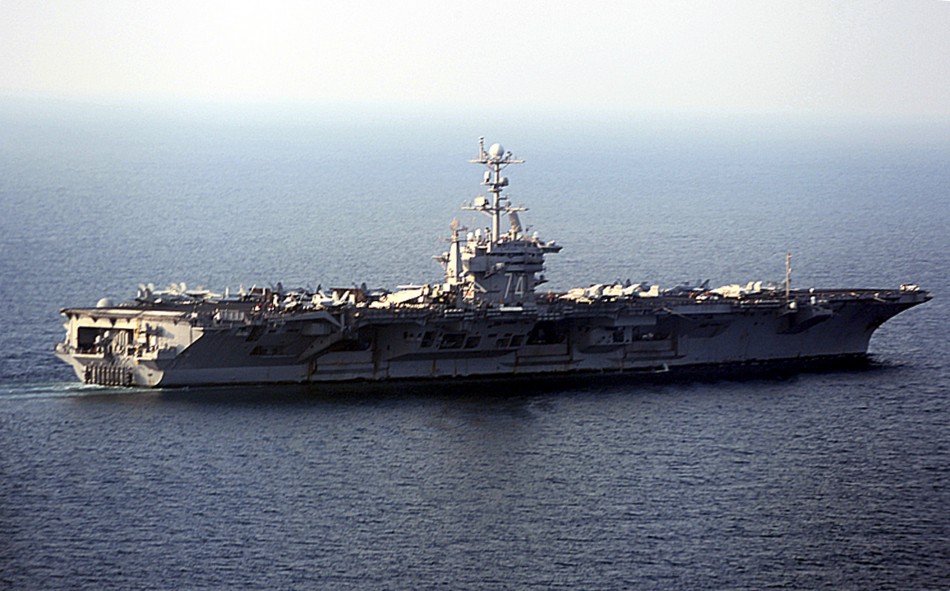 The Norfolk courthouse postponed on Wednesday the trial of a Saudi-born US Navy engineer accused of leaking military secrets to Egypt to 16 June 2015.
Mostafa Ahmed Awwad, a Saudi-born Egyptian who had been married to a US citizen in Cairo, is accused of trying to leak schematics of the Navy's newest nuclear aircraft carrier, the USS Gerald R. Ford, according to the Federal Bureau of Investigation (FBI).
Awwad pleads guilty, but if he is convicted of the charges, he would face 40 years in prison, according to the website Daily Press.com.
Earlier this month, the US Justice Department disclosed the incident, explaining that a CIA agent duped Awwad and posed as an Egyptian intelligence agent eager to obtain the leaks, whereby the suspects told him he was planning to provide the leaks to the Egyptian government.
Edited translation from Al-Masry Al-Youm