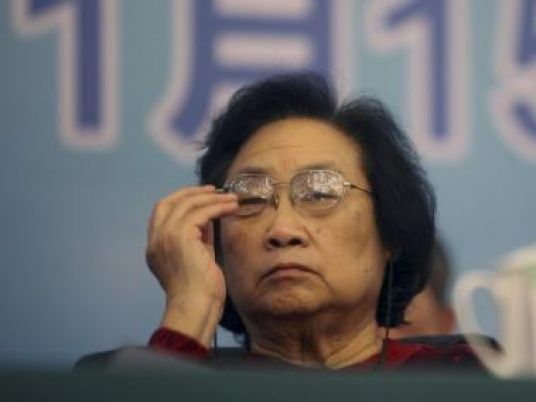 Jean-Pierre Sauvage, J. Fraser Stoddart and Bernard Feringa won the Nobel chemistry prize on Wednesday for work on molecular machines that may lead to developments like new materials, sensors and energy storage systems.
"This year's Nobel Prize in Chemistry is about the world's smallest machines," said Goran Hansson, a member of the Royal Swedish Academy of Sciences which conferred the award.
The French, Scottish and Dutch scientists had developed molecules with controllable movements that can perform tasks when energy is added, the Academy said in a statement awarding the 8 million Swedish crown ($931,000) prize.
"The molecular motor is at the same stage as the electric motor was in the 1830s, when scientists displayed various spinning cranks and wheels, unaware that they would lead to electric trains, washing machines, fans and food processors," it added.
Sauvage is professor emeritus at the University of Strasbourg and director of research emeritus at France's National Center for Scientific Research.
Stoddart, born in Edinburgh, is professor of chemistry at Northwestern University in the United States, while Feringa is professor in organic chemistry at the University of Groningen in the Netherlands.
"This is quite unexpected, although it has been in the cards for 25 years, I think. When it happens, it takes your breath away," Stoddart said in a phone interview, as he watched the ceremony in a live broadcast from his home outside Chicago.
Feringa, when asked his reaction to learning he had won, said: "What I said when I got this message is that I don't know what to say."
Chemistry is the third of this year's Nobel prizes after the medicine and physics laureates were announced on Monday and Tuesday.
The prize is named after dynamite inventor Alfred Nobel and has been awarded since 1901 for achievements in science, literature and peace in accordance with his will.